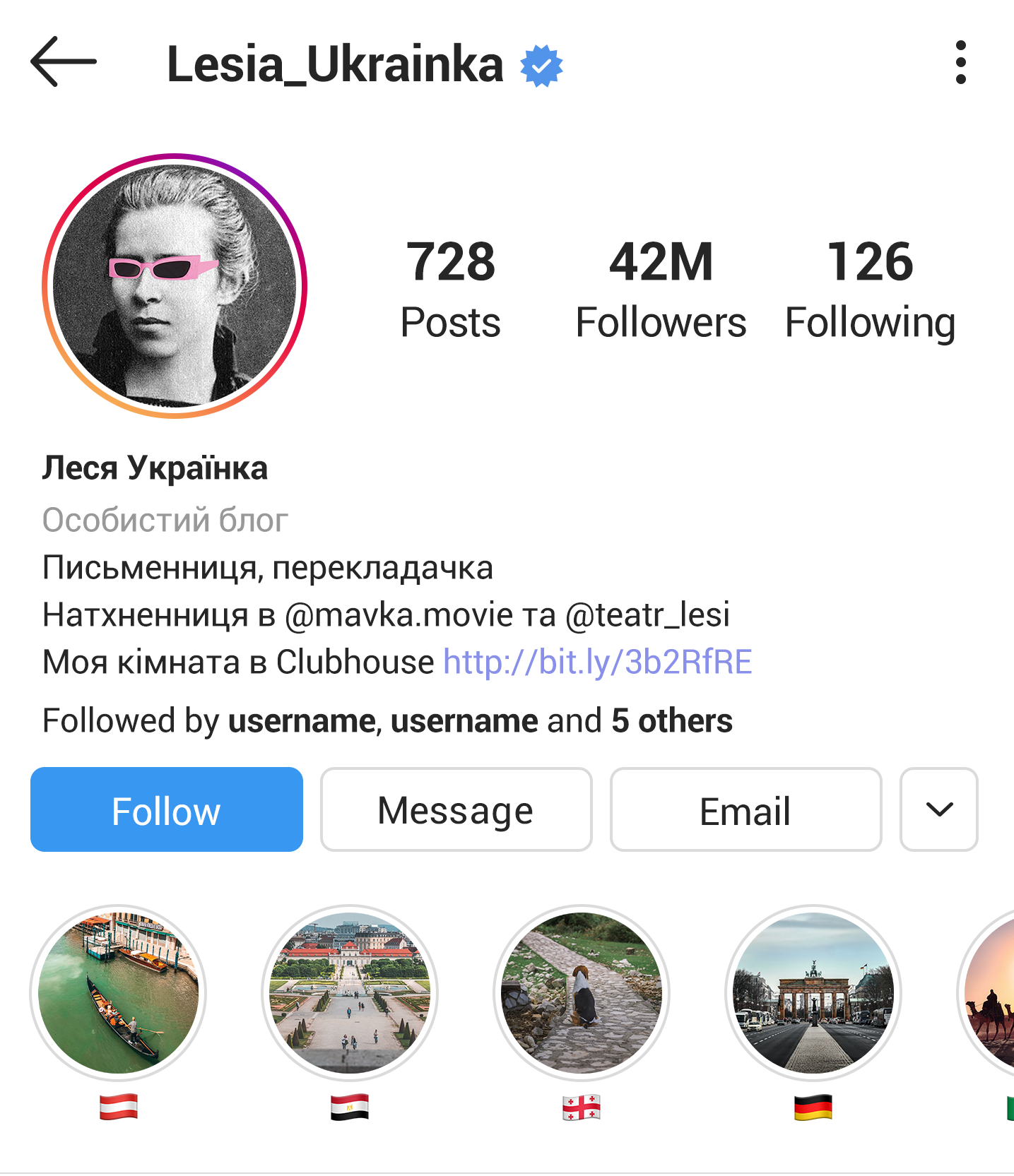 On the occasion of the 150th anniversary of Lesia Ukrainka, we decided to fantasize a bit and imagine Lesia in modern times. A little about Lesia's Insta posts from the trip to San Remo.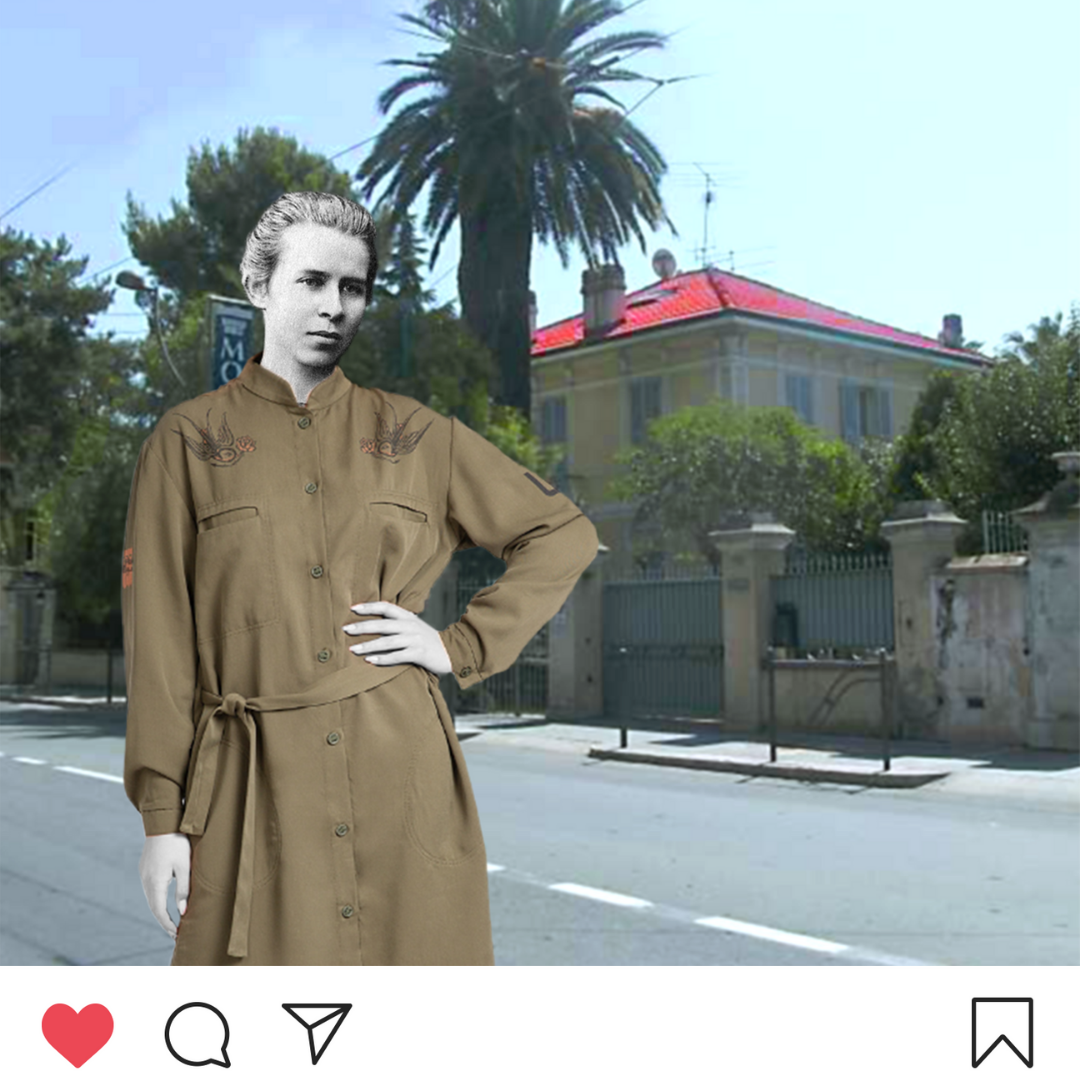 On Wednesday morning I departed from Vienna. I didn't stop in Venice this time (I drove past it at night); I stopped in Milan for 5 hours (till the next train) to enroll in the Italian library, so I didn't rush anywhere there and I didn't look around anything. I spent the night in Genoa so as not to show up at Sadovsky's in the middle of the night and not to cause a stir. I departed in daytime and arrived there at 5 p.m. Here the summer is not over yet and all the inhabitants of villa Natalia are pottering around the garden, digging, planting, and watering, while wearing batiste blouses and straw hats
.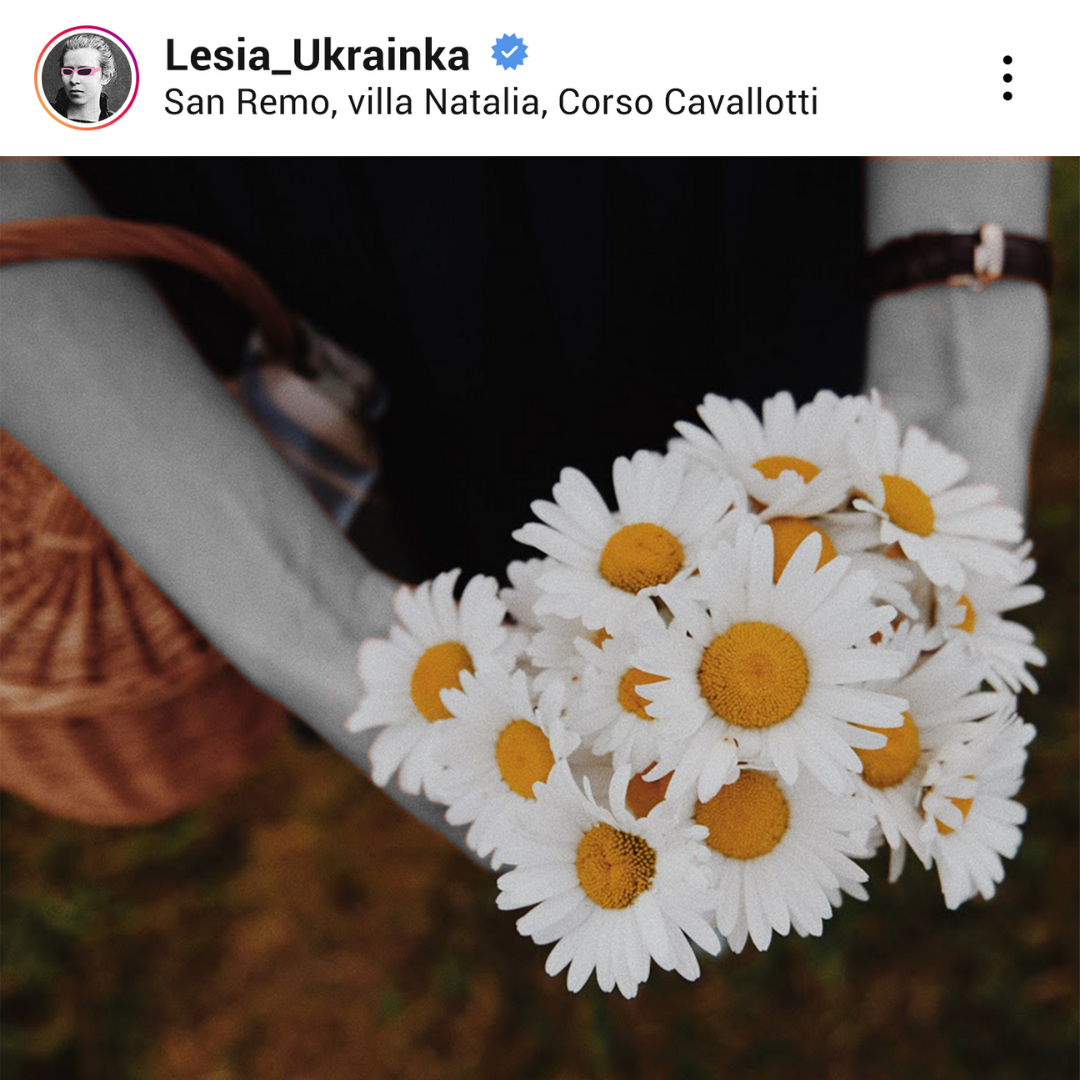 On the streets, there are lots of flowers I have missed so much. Comparing to chilly Vienna, everything is lively and bright here… I'm pleased with my favorite daisies – there are plenty of them along with roses.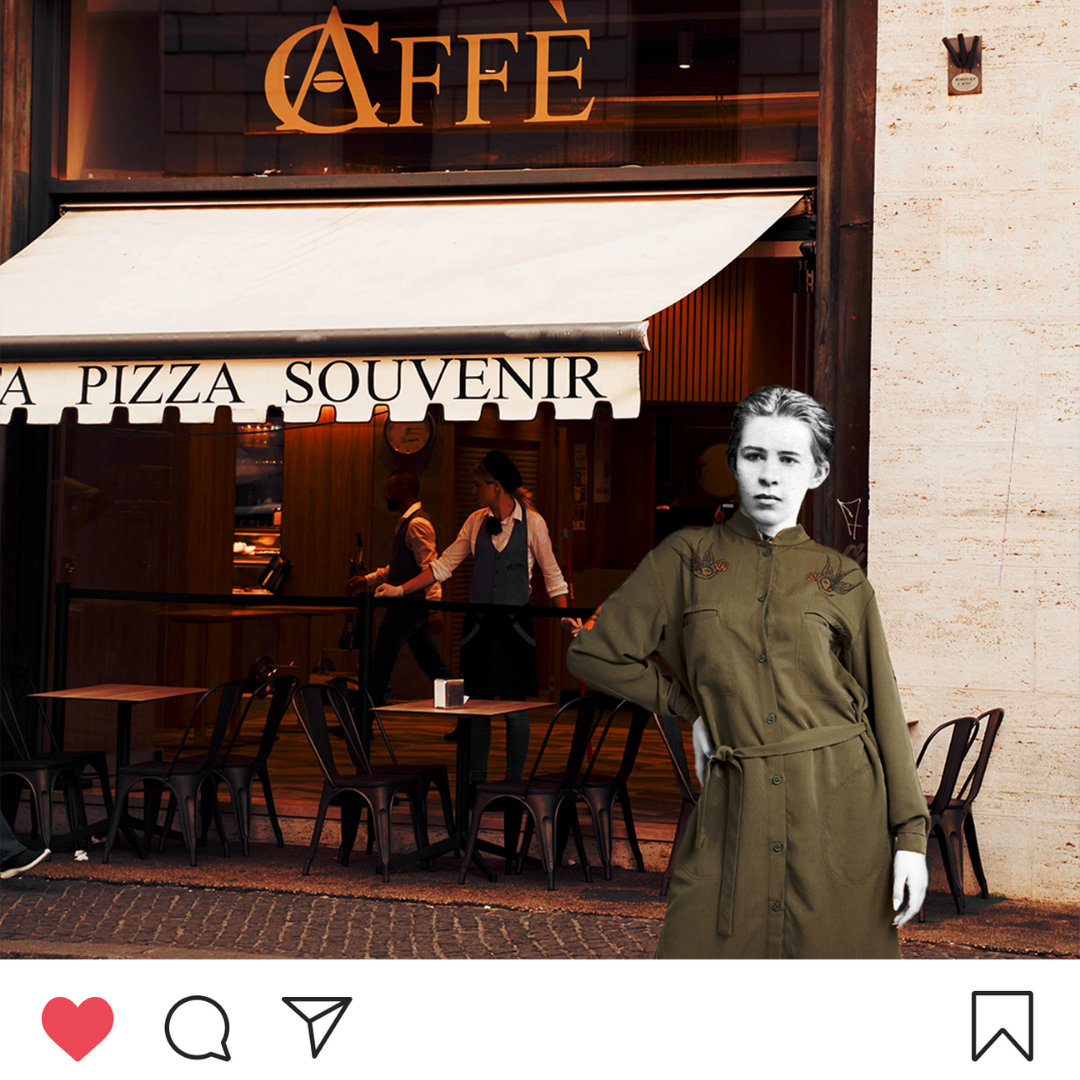 Here I found (and could not help but visit) a cozy cafe, or rather a small restaurant… there is something dearly beloved to me, something home-like… and on the other hand, something fabulous… everything in red and black noble colors, and a bit of gold, and all this together with white awnings bulging in the warm breeze. I was truly surprised when in addition to Italian delicacies, I found there my favorite English fruit cake with cruchon, which I often cooked when visiting the Franko family; the fruit cake only lack dogwood jam. In any case, I bless my stars for it 🙂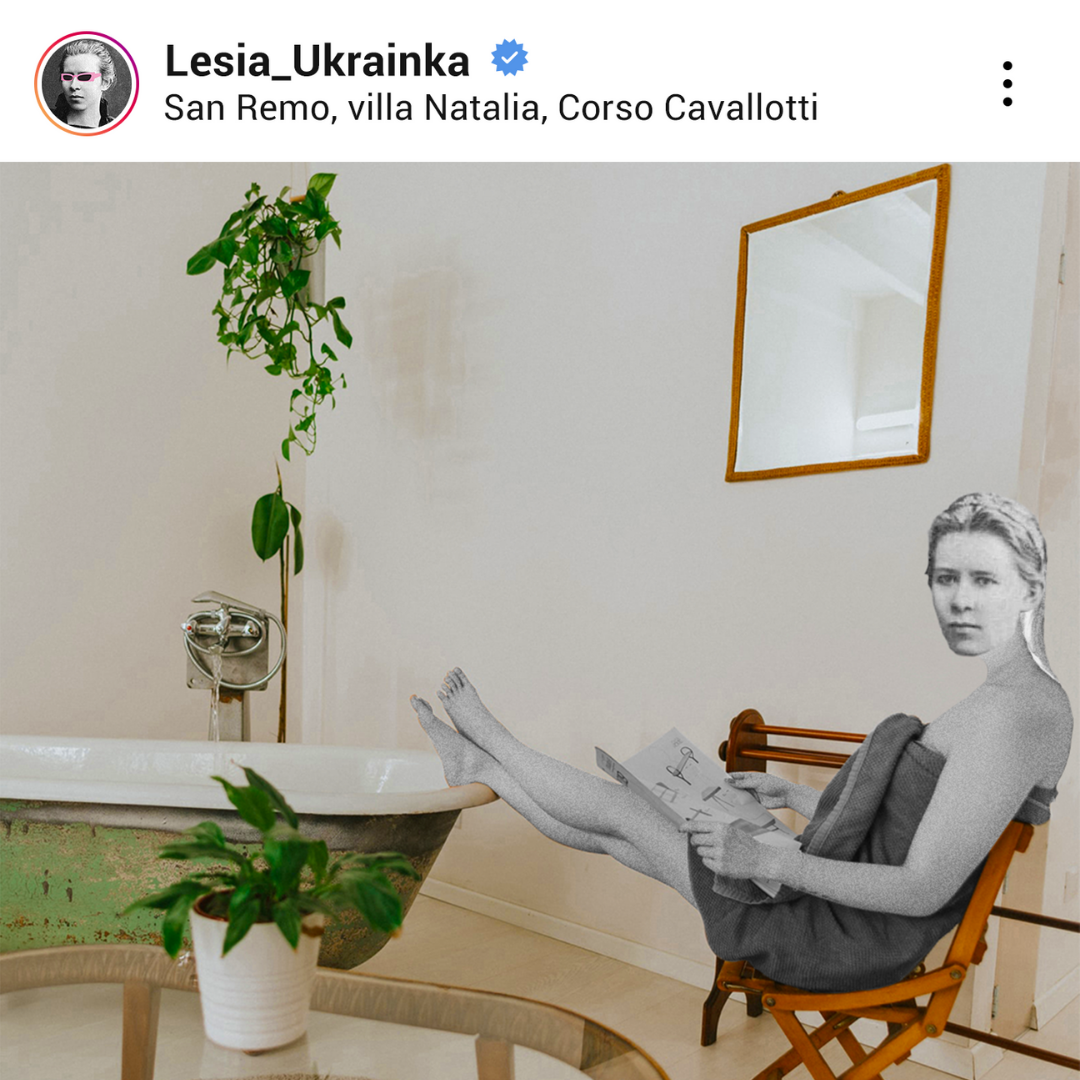 In general, in comparison with Austria, Italy and San Remo in particular seem to be "home-like": it's warmer here; the people and nature are friendlier. They warm-heartedly welcomed me. The house is the same as last year; everything is the same as last year.
*Lesia Ukrainka
Personal blog
Penwoman, translator
Inspirer at @mavka.movie and @teatr_lesi
My Clubhouse room