A few words about the history of iconic jacket that appeared (like numerous other garments) as a part of American military uniform and later became an indispensable part of cityscapes from New York to Tokyo.
The predecessors of М-65 used to be several field jackets. The first of them, М-43 (number stands for the year of release), replaced the uncomfortable "Parsons Jacket". Those jackets were made of cotton and poplin; it was cold in them in winter and hot in the warm season. A detachable lining, comfortable pockets and buttons on the sleeves appeared in the design of the 43rd model. This model was much better received by the soldiers, so it remained for a long time; its further modifications М-50 and М-51 didn't receive any new crucial elements.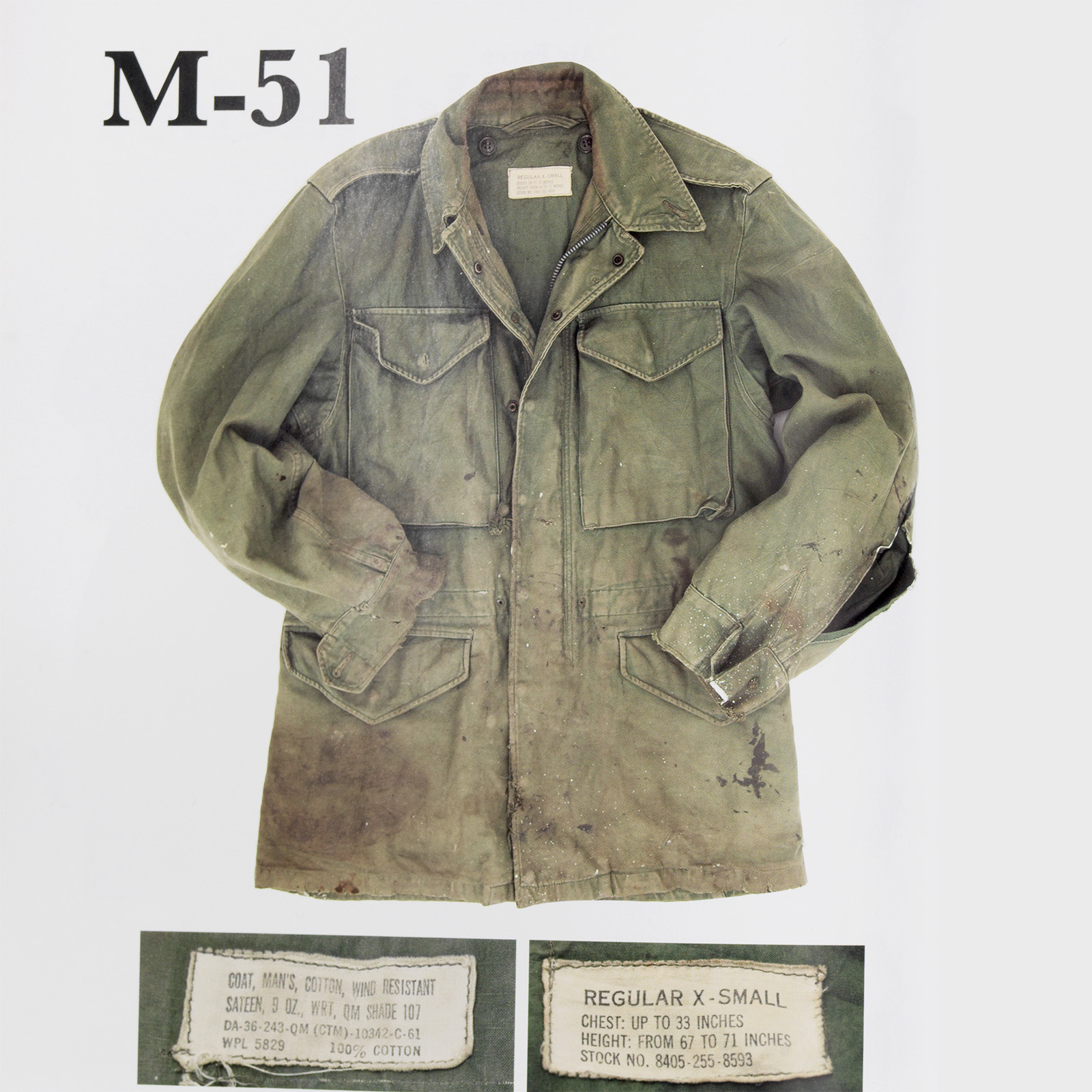 The new М-65 jacket was fundamentally different. It was intended for the military sent to Vietnam where the climate is humid and rainy. In addition to a new and more comfortable collar shape and zipper instead of buttons, the jacket received metal snap fasteners on the pockets and a protective flap over the zipper. Moreover, this was the first model with a collar with a hook-and-loop fastener; the collar got a distinctive pocket with a light-weight hood that protected the soldiers from rain in jungles. This garment was immediately released in many colours: in addition to the classic olive colour, the jacket was also designed in black, khaki, navy blue and woodland (forest camouflage). 
In fact, from mid-'60s and up till now, the jacket hasn't undergone significant changes, but it has received many modifications and has appeared in many popular films. Apparently, it won't go out of fashion soon.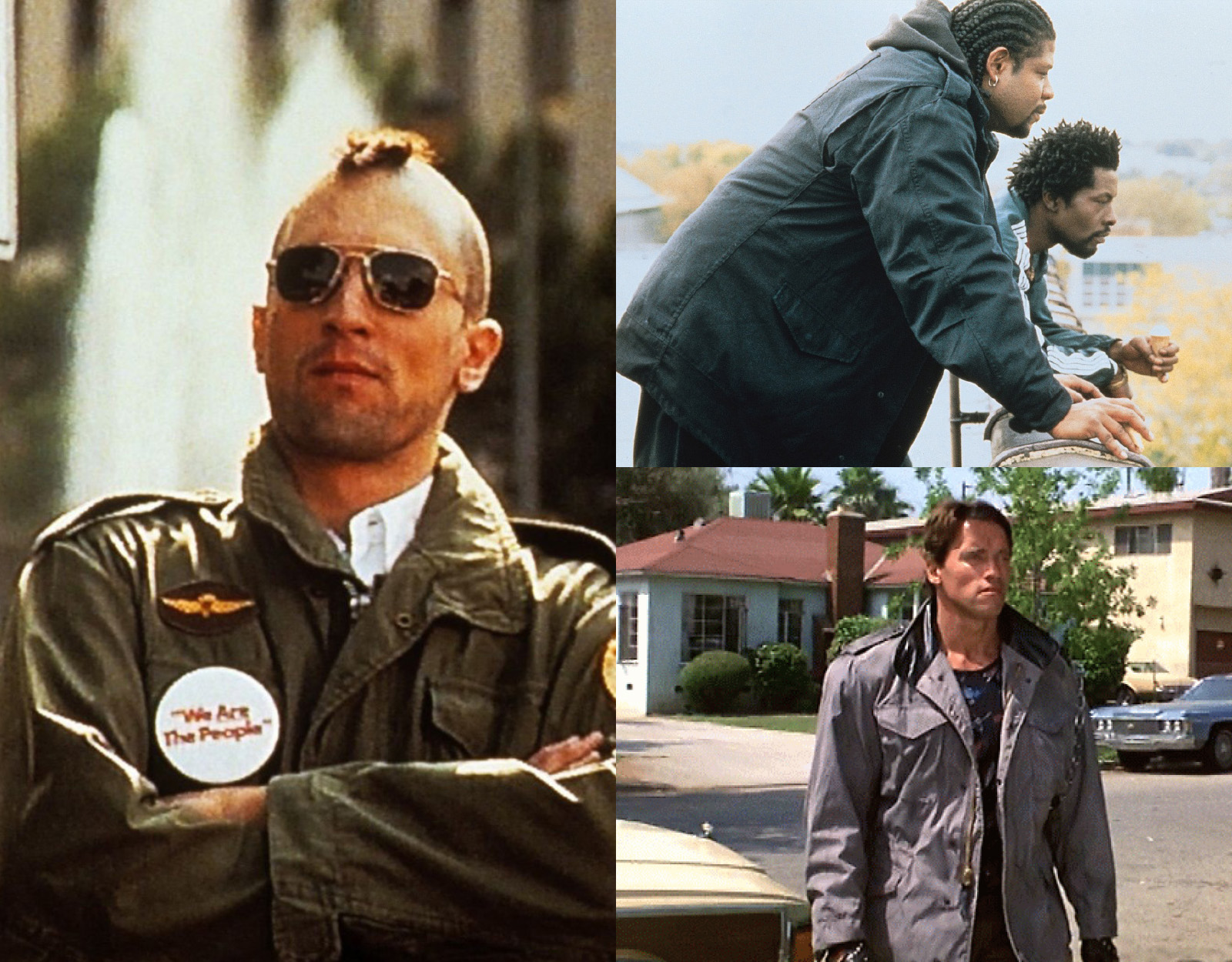 We also have been interested in creating our version of М-65 and figure out what elements we can add to it. For sure, the main idea and cut remained unchanged: four pockets, a high stand-up collar with a hook-and-loop fastener and a hidden hood, the same stripes on the waist, fake shoulder marks and protection for wrists.  
However, we took away the possibility to unfasten the lining (as it isn't, after all, a military jacket). We designed the hood more voluminous and, as a result, more comfortable to make it fit even over a hat or cap. The strap with hook-and-loop fasteners on the collar is larger to make it more comfortable to fasten it even wearing gloves. The pockets flaps on lower pockets differ from those on upper pockets to make them more convenient. For this reason all zippers have elongated sliders.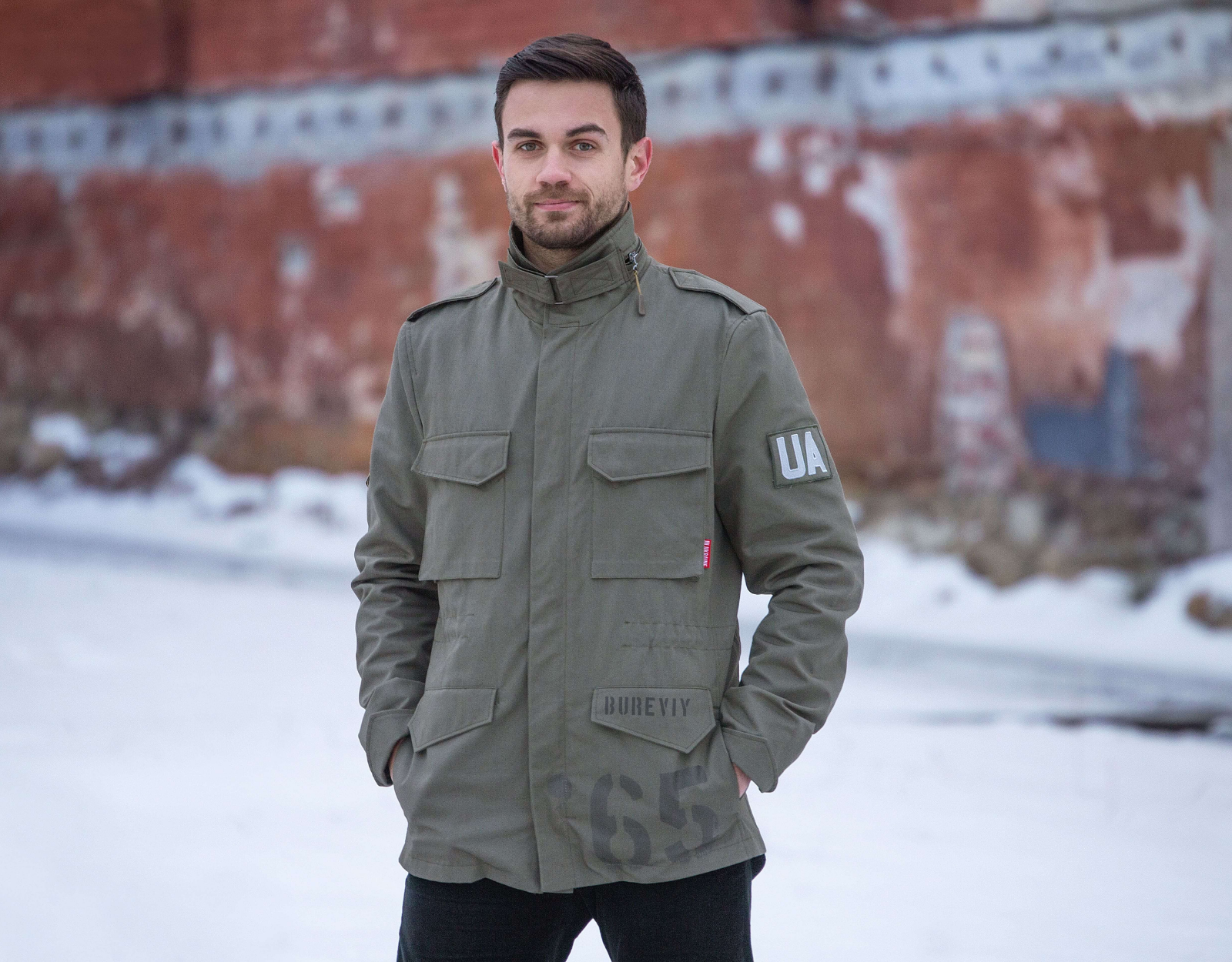 Our М-65 is decorated with prints from the collection "The Flying Cossacks" (in fact, the jacket appeared in the times of existence of the regiment). The print on the lining tells the regiment's history.