Did you know that Ukraine has world's biggest population of pink pelicans?
The Pink pelican has been a rare species until now. In the early 1990s, there were less than 10,000 individuals in the world. Today the population is growing, largely due to the nature of southern Ukraine. The pink pelican is now listed in the Red Book of endangered species.
Every summer about 30 000 pelicans of this species alone gather there – meaning the Tuzly Estuaries National Nature Park. There are as many as 13 estuaries in the interfluve area of the Danube and the Dniester rivers. This is a unique place not only because of the pelicans. In general, apart from reptiles and other species, there are 260 species of birds and even 700 species of rare birds.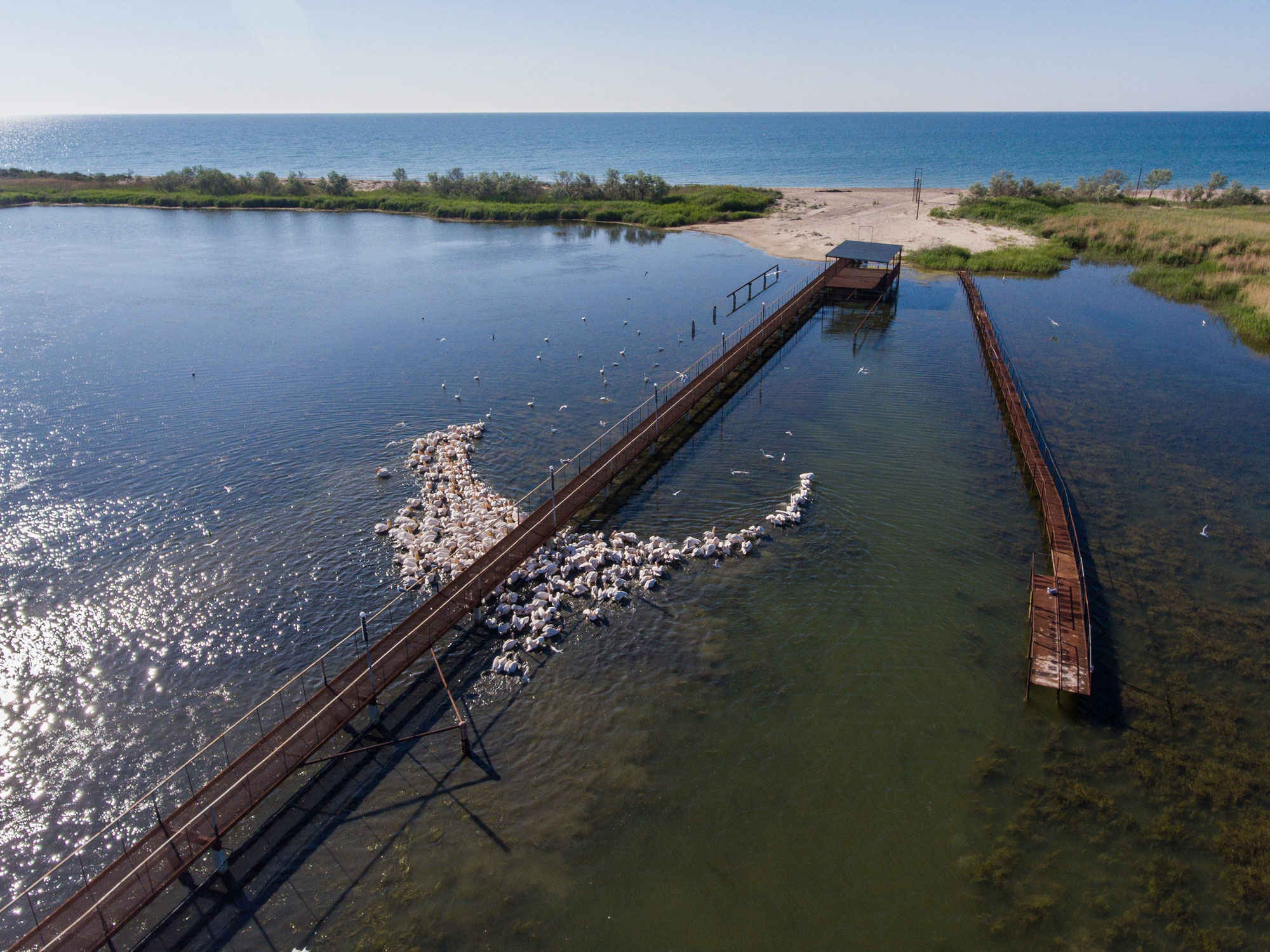 But now we have real troubles: the estuaries are gradually turning into deserts. Mostly, as it usually happens, it is due to human stupidity and indifference. Poachers whelmed up the water channels connecting the estuaries and the Black Sea; they made a narrow stream obstructed with fish traps. Total extermination of fish is not the only problem. Due to the absence of proper channels, vast territories have shallowed, around 5 000 ha. In addition, the sea salt remaining on the bottom of the estuaries is dispersed by the wind, making the soil unsuitable for plants, as well as for animals and birds, as the area of shallow water where birds could feed and live has also decreased. So Ukraine has an imminent hazard to lose not only a unique place but also such gorgeous and exotic birds as pelicans.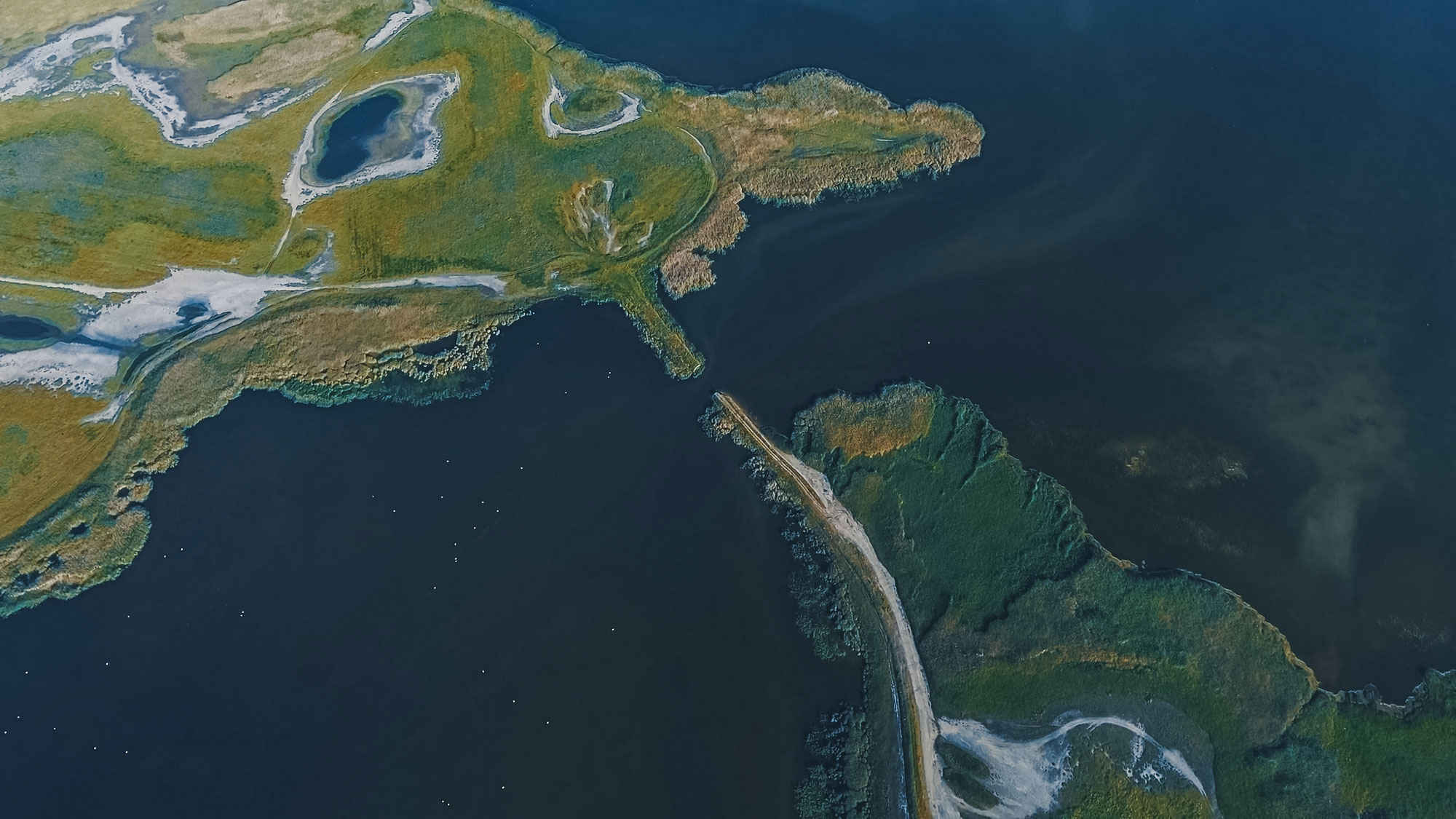 The workers of the park were first to raise the alarm. They filed applications, invited journalists … But as it usually happens, the relevant services and ministries had more interesting things to do rather than save Ukrainian Amazonia. So they decided to handle it on their own. 
The only way to solve this problem is to restore the channels on our own. For this purpose, it is necessary to buy a special excavator Warynski 415 (the one for which the authorities failed to find money). This is a true strongman that can dig through these channels properly. This marvel costs UAH 450 000. Those who are indifferent about the Tuzly Estuaries are currently engaged in collecting money for it. 
For sure, we decided to join this cause as we care for both our nature and the flying fellows 🙂 So we offer specially designed charity T-shirts with pelicans; 200 hryvnias from the sale of each T-shirt will be transferred to save the estuaries and birds inhabiting them.
If you want to help the cause of estuaries salvation, order the T-shirt here.
Your contribution will definitely not go amiss. 
*Picture taken from Ukraїner project