kid`s hoodie

PANGOLIN

45$ - 51$
Колір

:

Please choose колір

Size

Please choose size

1-2 (80-92 см)

Not available

Last item in stock

items left

3-4 (93-104 см)

Not available

Last item in stock

items left

4-6 (105-115 см)

Not available

Last item in stock

items left

6-7 (116-122 см)

Not available

Last item in stock

items left

7-8 (122-128 см)

Not available

Last item in stock

items left

9-10 (129-140 см)

Not available

Last item in stock

items left

11-12 (141-152 см)

Not available

Last item in stock

items left
Add to Cart
Hoodie: unisex, well suited for both boys and girls.
Material of the hoodie – three-cord thread fabric: 77% cotton, 23% polyester.
The technique of prints applied: patches, silkscreen printing.
The color shades on your screen may differ from the original color.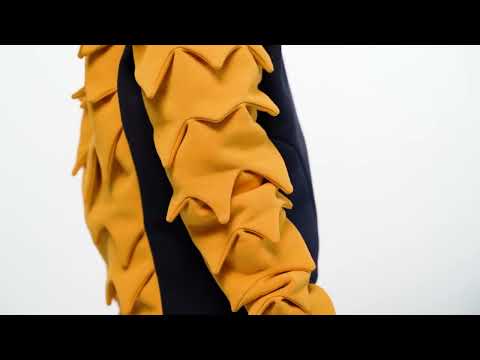 Kid's hoodie is dedicated to Pongolin. It is a very interesting animal that was covered with protective meadows and lives in the forests of equatorial Africa. One of those animals that is definitely must be explored, at least through clothing. This hoodie, like a real pangolin, has flares on the sleeves, hood and on the back. And the tail, of course, because what kind of pangolin without a tail? In the middle there is a print with pangolin and interesting facts about this beast. On the front on the chest there is a logo of Telesyk Airlines.
Collection:
Kids are always about energy. Except for the physical energy expressed in jumping, climbing, and probing, kids are full of mental energy and eager to learn and discover the world all ar...
More about the collection
Other products in this collection:
This site uses cookies in order to provide services properly. Agree by continuing your visit on the website.