Опис і склад
Material: 95% cotton, 5% spandex
Returns and exchanges
You can exchange or return the product within 14 days from the day of purchase. Look at the date for the reference on the delivery or store receipt (save it for this period) or in your personal account.
It is important that the quality appearance of the product is preserved. If the product shows signs of use, has no tags, is dirty (dust/dirt, animal hair, traces of deodorant or cosmetics), we will not be able to accept such a return or exchange.
To process an exchange or return, please read the details and fill out the form.
Payment and delivery
The minimum order amount is 300₴.
We process online orders from Monday to Saturday. The processing period for standard orders is up to 3 working days.
The goods that are on pre-sale are paid exclusively online.
Orders are delivered by Nova Poshta or Ukrposhta. Orders over 4,000₴ are delivered at our expense to a branch or post office of Nova Poshta or Ukrposhta in Ukraine. The cost of international delivery is calculated individually.
More detailed information is available here.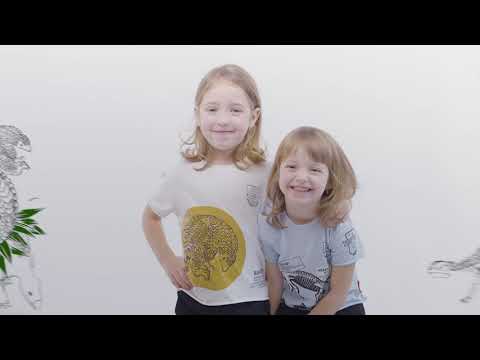 A kids' t-shirt from the "Always Explore" series that continues to tell children about all kinds of interesting animals that once inhabited our planet. This time, the t-shirt tells about the pangolin — an ancestor of anteaters that, by the way, still live in the distant corners of the Earth. The front of the t-shirt has a pocket with a printed series logo, as well as the head and body of a pangolin. The rest of it is printed on the back. Also, in the front, there are a few fun facts about this unusual animal. On the sleeve, we have the Telesyk Airlines logo, and at the upper back, the Aviatsiya Halychyny logo is printed in matching color.
This site uses cookies in order to provide services properly. Agree by continuing your visit on the website.