Description and composition
Unisex T-shirt well suited for both boys and girls.
Material: 95% cotton, 5% spandex.
Technique of prints applied: silkscreen printing.
Returns and exchanges
You can exchange or return the product within 14 days from the day of purchase. Look at the date for the reference on the delivery or store receipt (save it for this period) or in your personal account.
It is important that the quality appearance of the product is preserved. If the product shows signs of use, has no tags, is dirty (dust/dirt, animal hair, traces of deodorant or cosmetics), we will not be able to accept such a return or exchange.
To process an exchange or return, please read the details and fill out the form.
Payment and delivery
The minimum order amount is 300₴.
We process online orders from Monday to Saturday. The processing period for standard orders is up to 3 working days.
The goods that are on pre-sale are paid exclusively online.
Orders are delivered by Nova Poshta or Ukrposhta. Orders over 4,000₴ are delivered at our expense to a branch or post office of Nova Poshta or Ukrposhta in Ukraine. The cost of international delivery is calculated individually.
More detailed information is available here.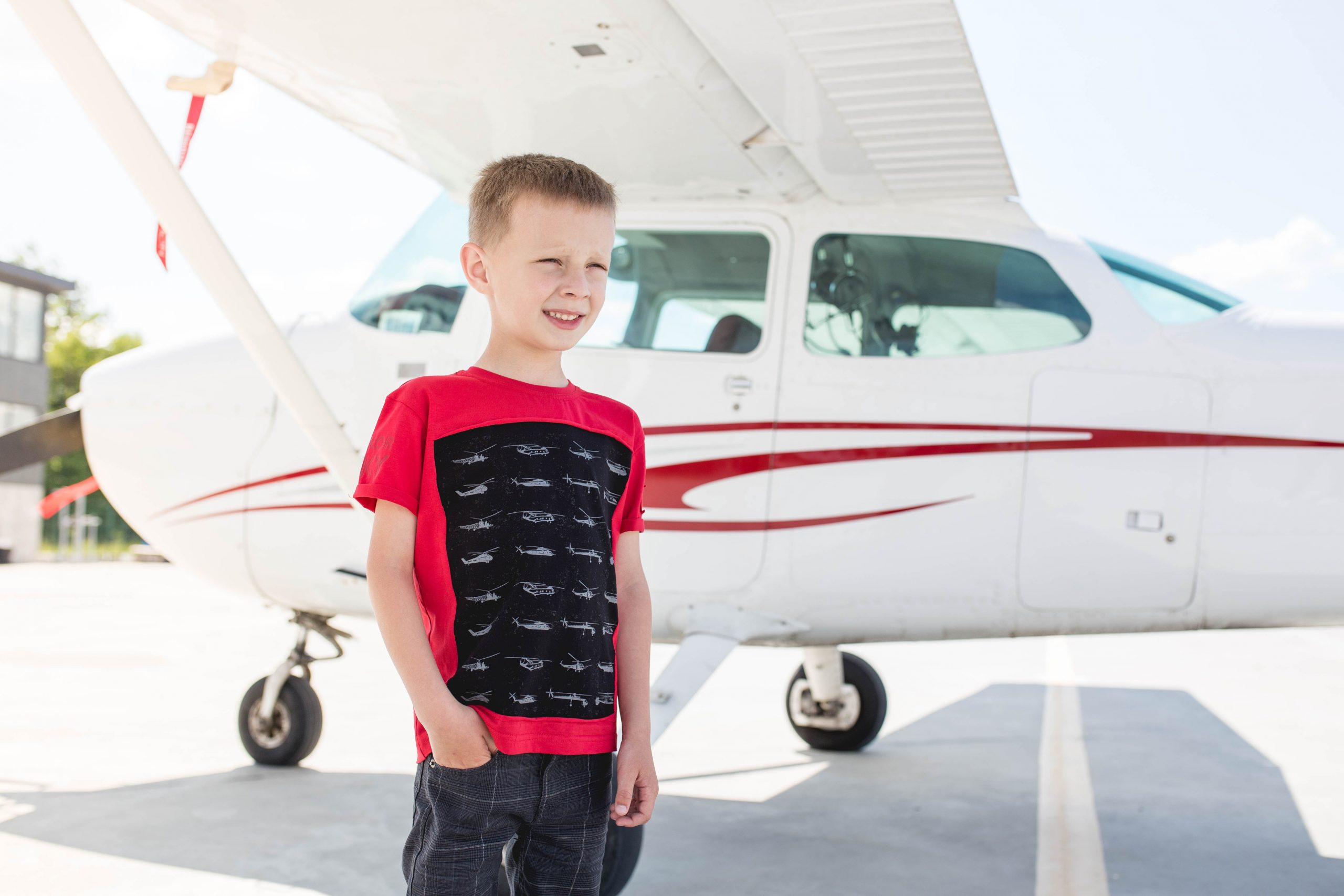 It is easier to learn the history of Ukraine, especially the most prominent and famous Ukrainians of the world, when the space around you tells about them and this information is constantly in close proximity to the child, or even worn by the child Our bright and comfortable kid's T-shirt will come in handy; it is dedicated to Ihor Sikorsky, aircraft designer and constructor of the world's most popular helicopters. Even the US presidential helicopter is designed and manufactured by Sikorsky Company. This T-shirt is an unobtrusive reminder about the inventions by Sikorsky you always have with you. There is a chevron-print depicting the most popular helicopters of the Ukrainian aircraft designer on the chest. There is an inscription "Sikorsky" on the left sleeve and "Aviatsiya Halychyny" on the right one. There is our imprinted logo on the back top. Educating clothes or rather pedagogic T-shirts – this is what contemporary kids deserve.
This site uses cookies in order to provide services properly. Agree by continuing your visit on the website.