men's polo shirt

SYNEVYR

41$
Color

:

Please choose color

Size

Please choose size

XS

Not available

Last item in stock

items left

S

Not available

Last item in stock

items left

M

Not available

Last item in stock

items left

L

Not available

Last item in stock

items left

XL

Not available

Last item in stock

items left

XXL

Not available

Last item in stock

items left

XXXL

Not available

Last item in stock

items left
Add to Cart
Pique fabric: 100% cotton.
Technique of prints applied: embroidery, silkscreen printing.
Size worn by the model: М.
Height of the model: 180 cm
The color shades on your screen may differ from the original color.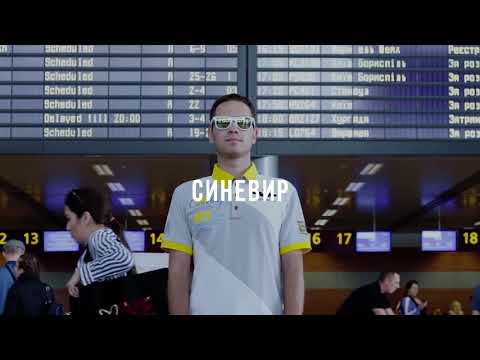 Comfortable polo made of smooth fabric that will be perfect for a trip to Lake Synever, the largest lake of the Ukrainian Carpatians. On the right on the polo there is a piece of interesting information about it. Its average area is 4-7 hectares, and the lake is located at an altitude of 989 meters above sea level. The average water temperature is 10-19 degrees. It's quite deep, about 24 meters. So don't swim without a life-jacket.
There is a logo of Aviatsiya Halychyny on the left. The polo is made of several fabrics of different colors following an original cut. There is loop below the buttons, the same as true pilots have. It is comfortable to put your glasses there. On the back there are imprinted images of the Carpathian Mountains and embroidered paragliders. Since it is a nice place for gliding. There is an inscription "BEAUTIFUL CARPATY" as they are really stunning. Under the collar the lake's location coordinates 48°37′00″N. 23°41′02″E.   are indicated. There is an embroidered inscription "UA" and a chevron with the emblem of Transcarpathian region on the sleeves. There are peculiar holes, i.e. ventilators, under the sleeves. They are intended for comfortable wearing in any weather.
See more men's polo shirts in the catalog
Collection:
About the place of power for many of us. About unique mountains — in Ukraine in general, and for those who have at least once walked the ranges, gotten soaked in the rain or drank tea f...
More about the collection
Other products in this collection:
This site uses cookies in order to provide services properly. Agree by continuing your visit on the website.