men's shirt

SIKORSKY

55$
Color

:

Please choose color

Size

Please choose size

XS

Not available

Last item in stock

items left

S

Not available

Last item in stock

items left

M

Not available

Last item in stock

items left

L

Not available

Last item in stock

items left

XL

Not available

Last item in stock

items left

XXL

Not available

Last item in stock

items left

XXXL

Not available

Last item in stock

items left
Add to Cart
Material: 100% cotton.
Technique of prints applied: silkscreen printing, embroidery.
Size worn by the model: L.
Height of the model: 177 cm.
The color shades on your screen may differ from the original color.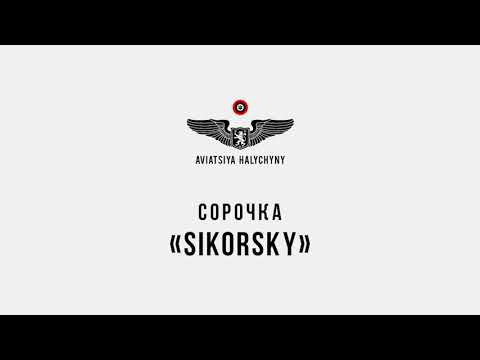 A new men's shirt, that suits both for a walk on nature or to the office. The fabric is thick, but unlike most shirts of this style, is not dark, in a pleasant light blue color. The shirt dedicated to the aircraft designer of Ukrainian origin Igor Sikorsky. Sikorsky's printed helicopters and embroidered signature of the aircraft designer are in the front on the pocket. On the sleeve there are printed inscription Sikorsky and the coordinates of his first workshop in the United States. The Sikorsky Aircraft slogan "Better tomorrow arrives today" is printed on the back along the seam.  And on the top on the back there is our little embroidered logo.
Collection:
Who was Ihor Sikorsky? Just a Kyiv citizen? A desperate romantic and dreamer? Or a brilliant inventor, constructor and a talented engineer that changed world's aviation history? Perhaps...
More about the collection
Other products in this collection:
This site uses cookies in order to provide services properly. Agree by continuing your visit on the website.