women's warm dress

RAPID

44$
Color

:

Please choose color

Size

Please choose size

S

Not available

Last item in stock

items left

M

Not available

Last item in stock

items left

L

Not available

Last item in stock

items left
Add to Cart
Three-cord thread fabric: 77% cotton, 23% polyester.
Technique of prints applied: silkscreen printing.
Size worn by the model: M.
Height of the model: 173 cm
The color shades on your screen may differ from the original color.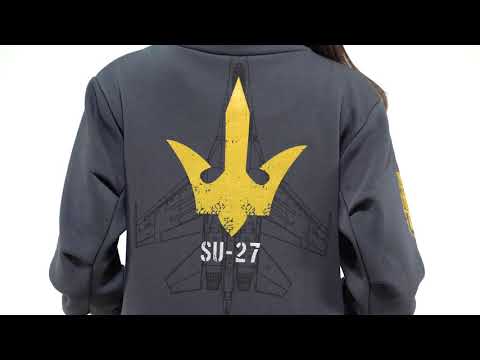 Who said that aerobatics or air force teams are for men only? We don't agree with that, so we dedicated women's clothes to such topics, hoping and expecting that one day a women's aerobatic team will appear in Ukraine and will also fascinate spectators from all over the world at air shows. So here it is, a warm comfortable sky-blue dress. It can be worn with jeans, depending on your choice. It has a high cozy wrap collar and large front patch pockets. There are contrasting yellow zippers on the sides to adjust the width of the dress, as well as strings of the same color. There is a "UA" print on the sleeve; there is an imprinted drawing of SU-27 aircraft on the back on which the Ukrainian Falcons perform their stunts, and a trident imitating a falcon.
See more women's dresses in the catalog
Collection:
Everyone enjoys watching air shows. We believe that such cool pilots and crews are far away, in YOUTUBE or TV. But actually, there is an aerobatic team that fascinates the whole world h...
More about the collection
Other products in this collection:
This site uses cookies in order to provide services properly. Agree by continuing your visit on the website.