women's hoodie

RUNWAY

70$
Color

:

Please choose color

Size

Please choose size

XS

Not available

Last item in stock

items left

S

Not available

Last item in stock

items left

M

Not available

Last item in stock

items left

L

Not available

Last item in stock

items left

XL

Not available

Last item in stock

items left

XXL

Not available

Last item in stock

items left

XXXL

Not available

Last item in stock

items left
Add to Cart
Unisex hoodie (men's sizes). Don't worry about the universal size. The hoodie looks great on a female figure!
Three-cord thread fabric: 77% cotton, 23% polyester.
Technique of prints applied: silkscreen printing, embroidery, chevrons.
Size worn by the model: S.
Height of the model: 163 cm.
The color shades on your screen may differ from the original color.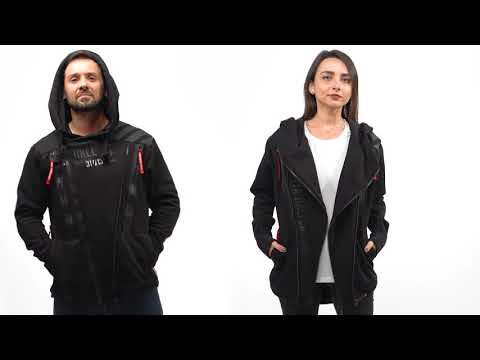 Women's hoodie, that will warm up and make you more noticeable at night.  Because it has reflectors under the zippers, on the front and on the sides.  you can find them under the locks with the inscription "remove before night".  They will help to remain visible to drivers in the dark.  It has a deep hood and oblique zippers on the latch, on both sides, to make it easier to choose a design that you like best.  On one side it is the inscription Aviatsiya Halychyny, on the other – the international marking of Lviv airport in the ICAO system: UKLL and the marking of the runway 31-13.  And traditionally our printed logo on the back under the hood.
Collection:
Did you know that the airport of Lviv had played the decisive role in arranging passenger flights of Ukraine? This is the place from which the first passenger flight in the history of U...
More about the collection
Other products in this collection:
This site uses cookies in order to provide services properly. Agree by continuing your visit on the website.