women's sweatshirt

WJO NA MARS

37$
Color

:

Please choose color

Size

Please choose size

XS\S

Not available

Last item in stock

items left

M\L

Not available

Last item in stock

items left
Add to Cart
Three-cord thread fabric: 77% cotton, 23% polyester.
Technique of prints applied: silkscreen printing.
Size worn by the model: S.
Height of the model: 170 cm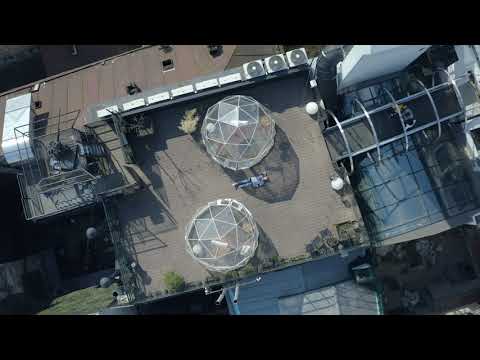 Wow! This turned out to be something pretty interesting :)) Women's sweatshirt "Wjo na Mars". But this is not just a simple sweatshirt because it's not a big deal to even step into the outer space while wearing it. Extremely futuristic in design; it resembles a spacesuit. There are dark elbow patches and two collars. On the back of the dark collar, there is an embroidered logo of Aviatsiya Halychyny; on the light collar, there is the inscription "Hutsul Space Program". On one sleeve, there is a patch "UA", and on the other one, there is a chevron with Nova Vorokhta. There is a large print with Martian sheep, a shepherd and the motto of the mission "Wjo na Mars" on the front. Deep sewn-in pockets are comfortable as the sweatshirt is elongated. True space clothing.
See more sweatshirts for women in the catalog
Collection:
Have you heard anything about the Hutsul Space Program? Do you know that spaceships are constructed in Kosiv? Those that were first to reach Mars long before the Space Xs. This story i...
More about the collection
Other products in this collection:
This site uses cookies in order to provide services properly. Agree by continuing your visit on the website.