Description and composition
Unisex T-shirt (men's sizes). Don't worry about the universal size. The T-shirt looks great on a female figure!
Material: 95% cotton, 5% spandex.
Technique of prints applied: silkscreen printing.
Returns and exchanges
You can exchange or return the product within 14 days from the day of purchase. Look at the date for the reference on the delivery or store receipt (save it for this period) or in your personal account.
It is important that the quality appearance of the product is preserved. If the product shows signs of use, has no tags, is dirty (dust/dirt, animal hair, traces of deodorant or cosmetics), we will not be able to accept such a return or exchange.
To process an exchange or return, please read the details and fill out the form.
Payment and delivery
The minimum order amount is 300₴.
We process online orders from Monday to Saturday. The processing period for standard orders is up to 3 working days.
The goods that are on pre-sale are paid exclusively online.
Orders are delivered by Nova Poshta or Ukrposhta. Orders over 4,000₴ are delivered at our expense to a branch or post office of Nova Poshta or Ukrposhta in Ukraine. The cost of international delivery is calculated individually.
More detailed information is available here.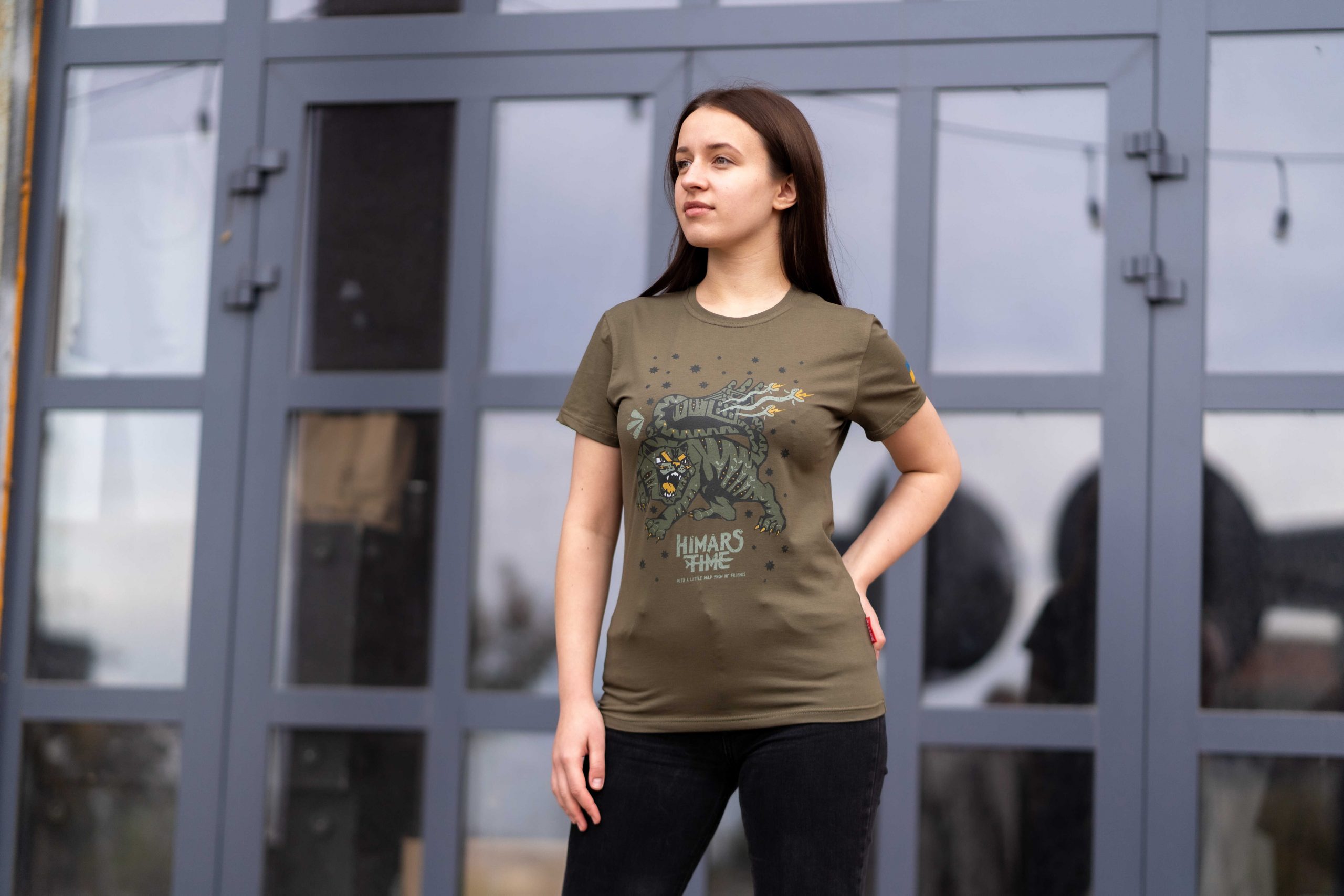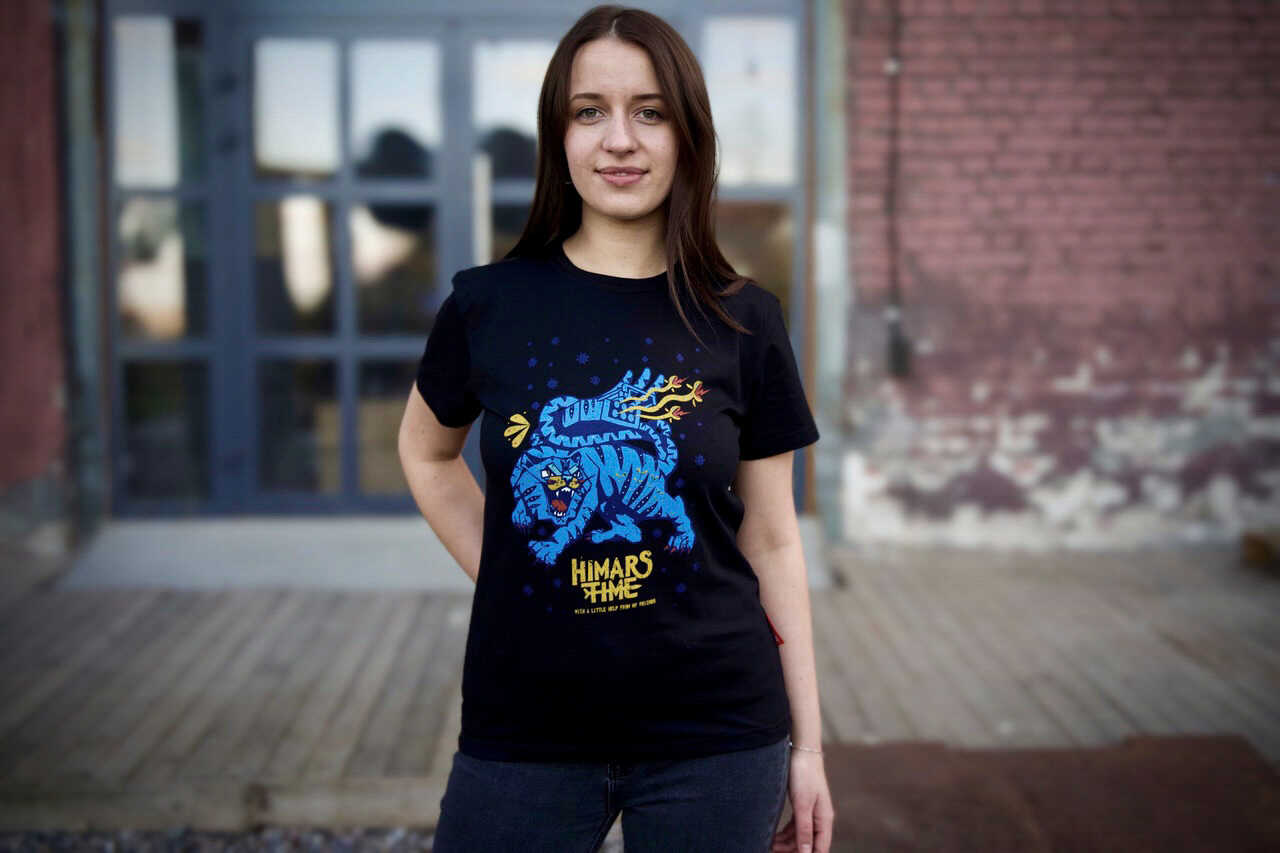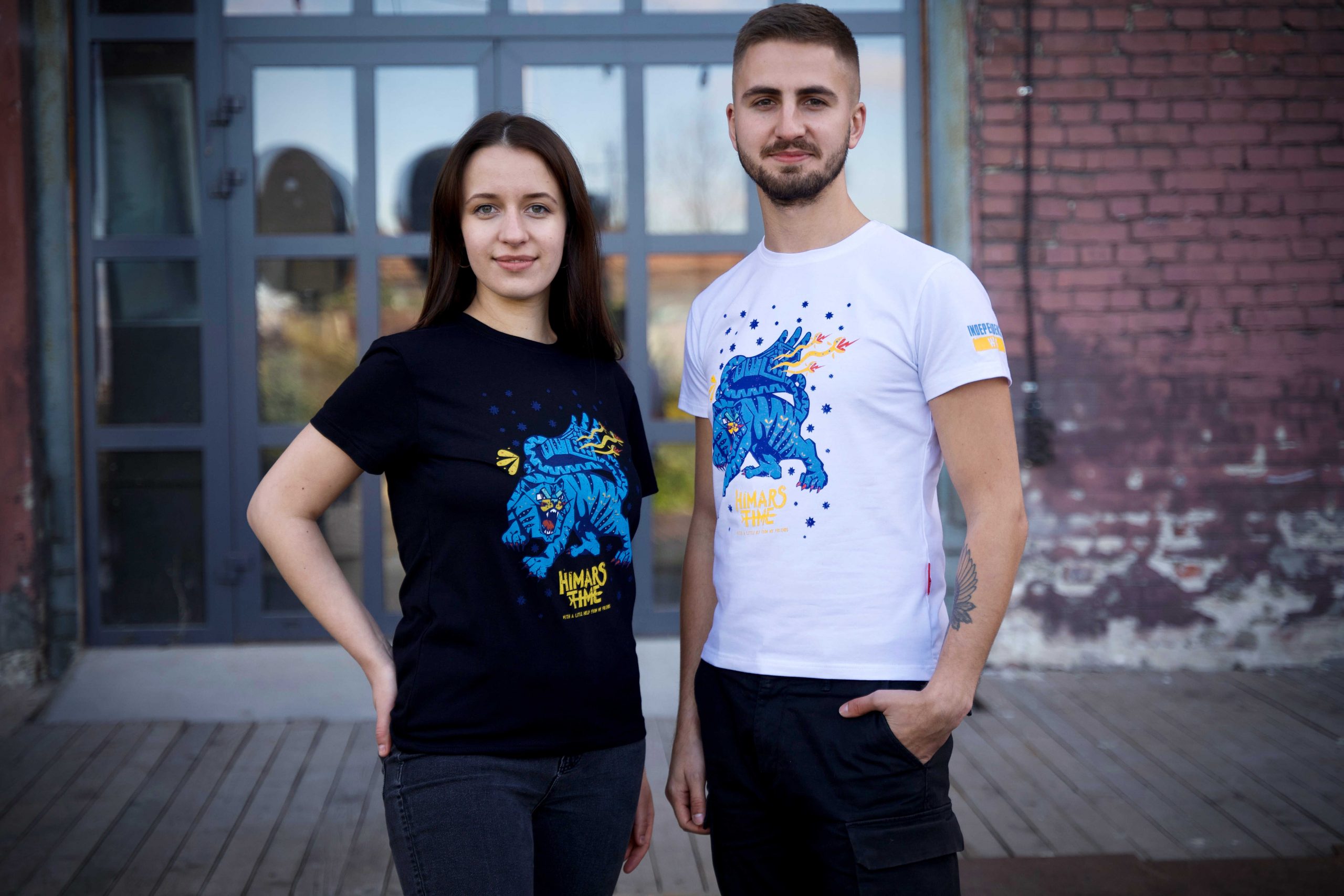 Many, many years after our victory, we will write new fairy tales and legends. They will feature the Cyborgs, and the Steel Men… And there will be the Chimeras or HIMARS, the ferocious beasts that stood on the side of good and could destroy enemies wherever they were hiding and no matter how far away they were. That's what our new women's t-shirts are about. In a slightly new style for us, but no less mood driven. There is a large print on the front that features our predator itself. The outline of its head looks exactly like that of a real HIMARS, as well as the rocket launcher on its back. In general, the beast turned out to be a little fairy-tale, a little Prymachenko-esque. It shoots badly stinging snakes, and it's surrounded by stars all around (and at the bottom is the inscription HIMARS Time because that beast is mostly nocturnal). And the small text "With a little help from my friends" is a quote from The Beatles song, because we all know where that beast came from to our forests 😉
P.S. You can choose any color to your taste.
This site uses cookies in order to provide services properly. Agree by continuing your visit on the website.