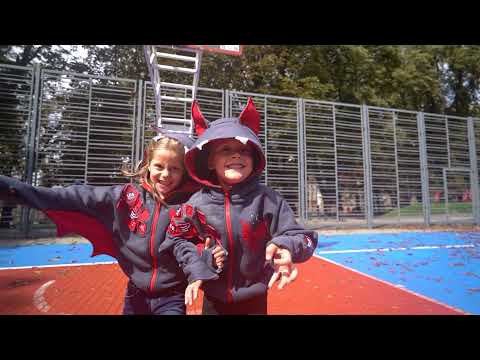 The first garment from the collection is the Bat. This is quite an interesting flying animal; and for us it's an absolutely fantastic and amazing kid's polo – the one that will tell the most interesting facts about bats. There is a lot of patches on the chest that reveal all the truth about bats: which bat is the biggest and which is the smallest, which one is the most rapid, what (or whom) and how much the bats eat, how they sleep and hunt etc. On the left side of the chest there is an imprinted bat. In addition, the hood resembles a real bat cave where there are plenty of little imprinted sleeping bats. The very hood even has vampire ears so the kids can feel like little bats. One has to only spread the arms and they become wings. The hood will perfectly complement the look.
See more kids hoodies in the catalog
Collection:
Kids are always about energy. Except for the physical energy expressed in jumping, climbing, and probing, kids are full of mental energy and eager to learn and discover the world all ar...
More about the collection
Other products in this collection:
This site uses cookies in order to provide services properly. Agree by continuing your visit on the website.