kids hoodie

PENGUIN

38$ - 48$
Color

:

Please choose color

Size

Please choose size
Enter your email: We do not accept e-mails with .ru OK
Or enter the personal account.
Add to Cart
Shades of colors on your screen may differ from the color of the original.
Delivery costs are not included to the price and will be applied additionally.
Description and composition
Adult size can be purchased here
Hoodie: unisex, well suited for both boys and girls.
Material of the hoodie – three-cord thread fabric: 77% cotton, 23% polyester.
Technique of prints applied: silkscreen printing, picture glowing in the dark.
Returns and exchanges
You can exchange or return the product within 14 days from the day of purchase. Look at the date for the reference on the delivery or store receipt (save it for this period) or in your personal account.
It is important that the quality appearance of the product is preserved. If the product shows signs of use, has no tags, is dirty (dust/dirt, animal hair, traces of deodorant or cosmetics), we will not be able to accept such a return or exchange.
To process an exchange or return, please read the details and fill out the form.
Payment and delivery
The minimum order amount is 300₴.
We process online orders from Monday to Saturday. The processing period for standard orders is up to 3 working days.
The goods that are on pre-sale are paid exclusively online.
Orders are delivered by Nova Poshta or Ukrposhta. Orders over 4,000₴ are delivered at our expense to a branch or post office of Nova Poshta or Ukrposhta in Ukraine. The cost of international delivery is calculated individually.
More detailed information is available here.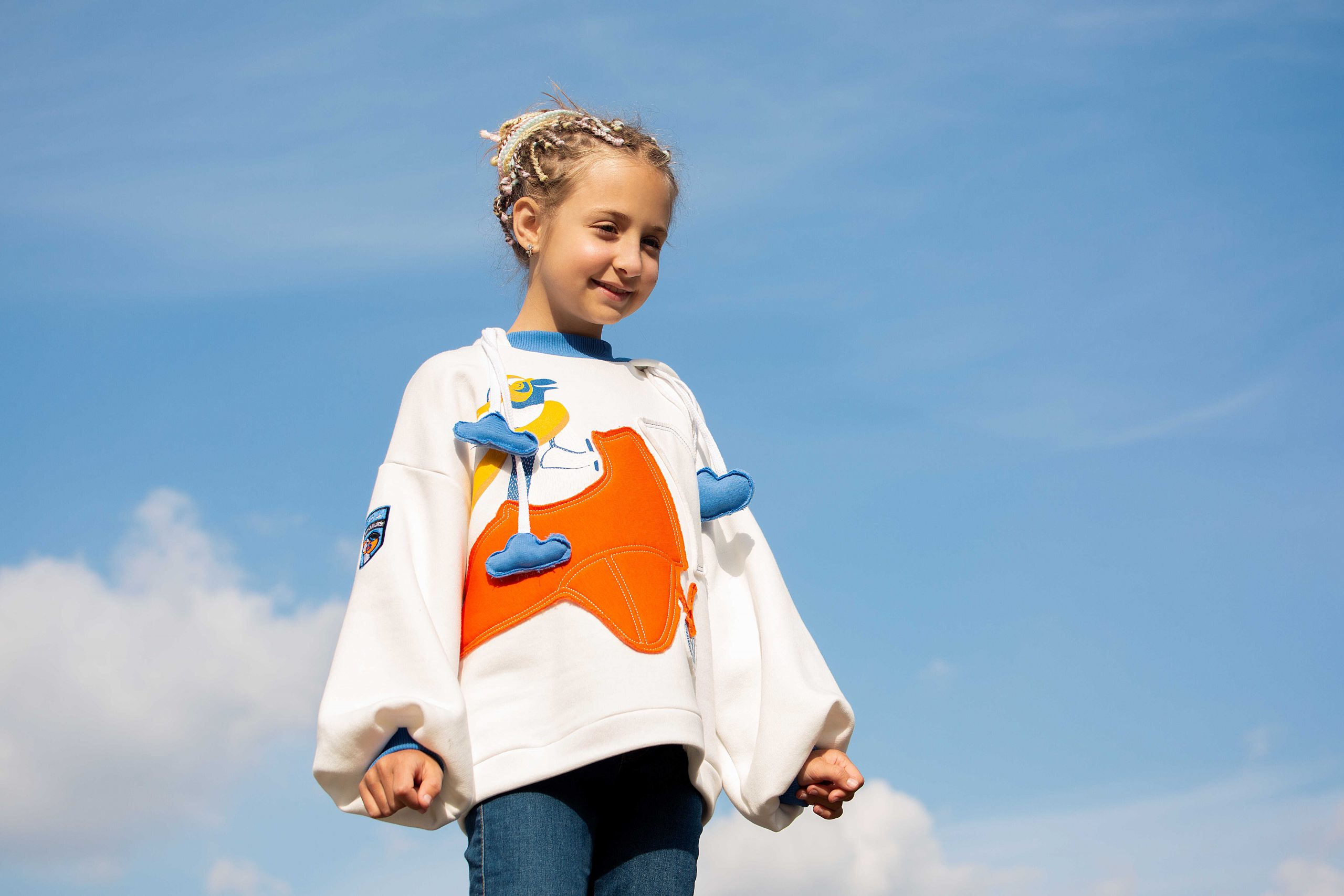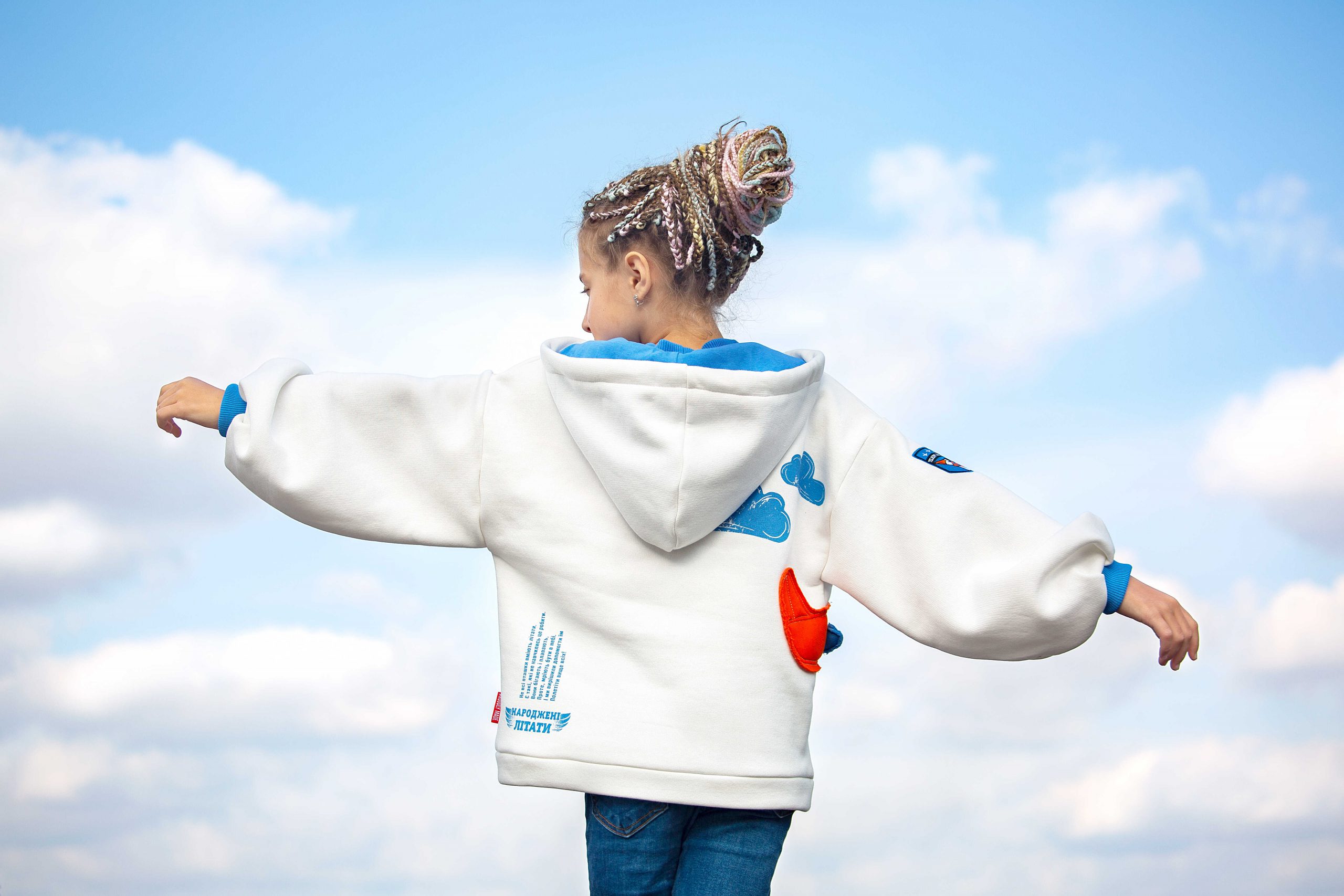 The penguin is an extremely respectable bird. It has even a tailcoat. A penguin walks slowly but swims very fast. Penguins live mainly in the cold, namely in Antarctica and Subantarctic. But some species are found in Africa, Australia, and South America. 
The only trouble is that it cannot fly. In fact, the penguin is not the only one. That's why our collection "Born to Fly" appeared. It is about birds that cannot fly. This is the first kid's hoodie of that collection. On the front, there is our Mr. Penguin in an appliqué plane (as we were supposed to help him fly) among the clouds. Below there is a printed title of the collection with a brief explanation. The hoodie is warm and comfortable, and even a little educational.
Similar products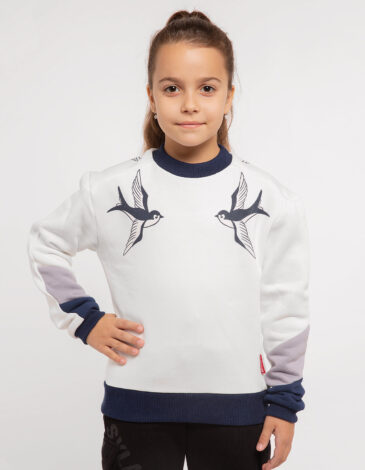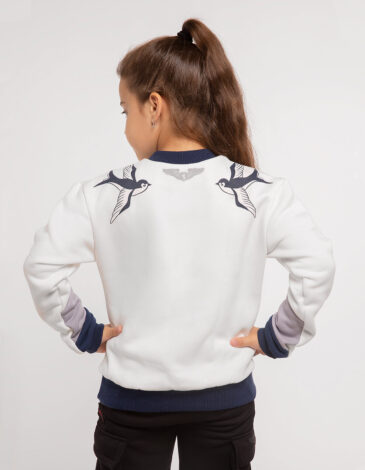 AH_a92d9657-5ca2-11ea-a22a-0cc47a40fa97
We have one of the most romantic kid's sweatshirts with swallows. A swallow has always been a powerful symbol of fortune and quickness. So there are four of them on the hoodie – two imprinted on the front and two on the back. It has extraordinary sleeves with touches of gentle lilac color. In general, the sweatshirt is designed in "marine" colors: the cuffs are navy blue and the base is mélange.See more kids sweatshirts in the catalog
32
UAH
32$
MORE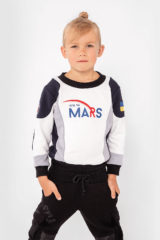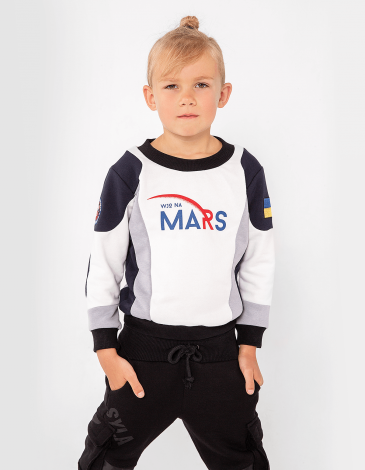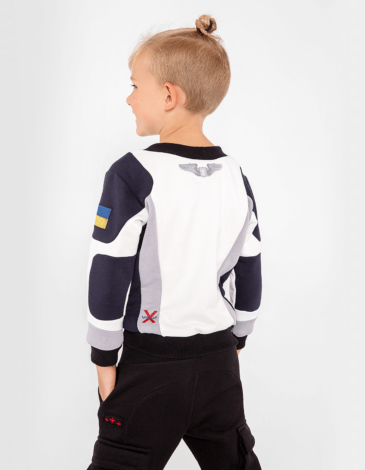 AH_b6eb84b3-521c-11e9-a21a-0cc47a40fa97
Perhaps one of the most interesting children's entertainments in the world is to play games on Mars and imagine yourself as a real astronaut, space explorer and traveler of unknown worlds. The kid's sweatshirt is similar to the real spacesuit. A comfortable, warm, long lasting sweatshirt that retains its form – everything as it should be for a space traveler to be always ready for adventure. A large print with the motto "WJO na Mars" is on the chest. There are the reinforced black patches on elbows and cuffs, a flag of Ukraine and chevron, just like in clothes of adult astronauts. See more kids sweatshirts in the catalog
32
UAH
32$
MORE
This site uses cookies in order to provide services properly. Agree by continuing your visit on the website.