kids t-shirt

DRAGON

10$ - 12$
Color

:

Please choose color

Size

Please choose size

1-2 (80-92 см)

Not available

Last item in stock

items left

3-4 (93-104 см)

Not available

Last item in stock

items left

4-6 (105-115 см)

Not available

Last item in stock

items left

6-7 (116-122 см)

Not available

Last item in stock

items left

7-8 (122-128 см)

Not available

Last item in stock

items left

9-10 (129-140 см)

Not available

Last item in stock

items left
Add to Cart
T-shirt: unisex, well suited for both boys and girls.
Material: 95% cotton, 5% spandex.
Technique of prints applied: silkscreen printing, picture glowing in the dark.
The color shades on your screen may differ from the original color.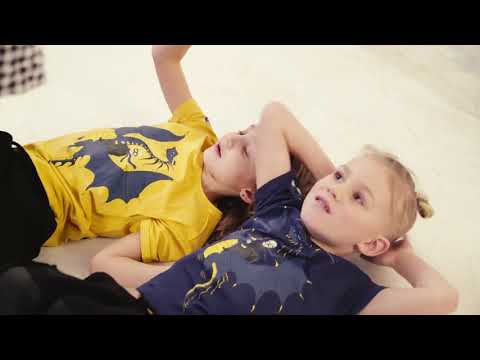 Ivasyk-Telesyk establishes contacts with everyone who can fly as we need to expand the airlines team.
There is a picture of Ivasyk with his new fellow Dragon on the front of the T-shirt. By the way, the dragon can fly at night. His belly and spikes glow in the dark.
The back is decorated with an imitation of a dragon's back with fabric inserts and an original cut. And also the logo of Aviatsiya Halychyny.
The sleeve is embellished with a chevron with a logo of "Telesyk airlines".
See more kids' t-shirts in the catalog
Collection:
Everyone knows the fairytale about Ivasyk-Telesyk. However, few people were really interested in Telesyk's fate after his unbelievable adventures with the geese and the evil witch. We f...
More about the collection
Other products in this collection:
This site uses cookies in order to provide services properly. Agree by continuing your visit on the website.