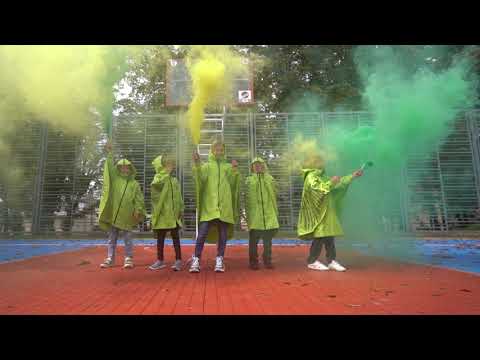 What is an Archaeopteryx? Our cool kids' set consisting of a coat and a sleeveless jacket will tell you about it. Archaeopteryx is the great-great-great-grandfather of the goose and other birds. Archaeopteryx is an archaic bird that existed a long time ago on our planet. Now you can stretch the feathers (or rather, the arms in the coat) and the wings behind your back will spread. Bright color will help you keep your kids in sight from afar, either in the forest, the field, or in the city. The name of the series "Always explore" is placed on the chest. There is a logo of Aviatsiya Halychyny on the back.  Sleeveless jacket created with imprinted bones of the archaic bird and a few interesting facts about it to match the raincoat. The sleeveless jacket will keep the kids warm and cozy.
Now it is possible to explore the history of "feathered aviation" even since childhood 🙂
Collection:
Everyone knows the fairytale about Ivasyk-Telesyk. However, few people were really interested in Telesyk's fate after his unbelievable adventures with the geese and the evil witch. We f...
More about the collection
Other products in this collection:
This site uses cookies in order to provide services properly. Agree by continuing your visit on the website.