men's hoodie

DRAGON

87$
Color

:

Please choose color

Size

Please choose size

XS

Not available

Last item in stock

items left

S

Not available

Last item in stock

items left

M

Not available

Last item in stock

items left

L

Not available

Last item in stock

items left

XL

Not available

Last item in stock

items left
Add to Cart
Three-cord thread fabric: 77% cotton, 23% polyester.
Technique of prints applied: embroidery, silkscreen printing.
Size worn by the model: М.
Height of the model: 178 cm
The color shades on your screen may differ from the original color.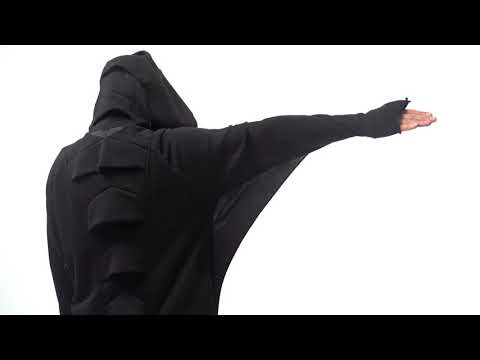 Men's hoodie you have never seen before… It stems from the tradition of Dragon Slayers who protected the country from the invasion of various dragons, and later on sewed firm coats from dragon's skin. That's why the hoodie has chevrons from the collection "The Dragon Slayer" ("Zmiyeborets") designed in the same spirit as the hoodie. This garment is intended for those who feel the strength to fight dragons. Prolonged hoodie, with an extraordinary cut that resembles the dragon's body: sharp spines on the back, wing- like inserts under the sleeves and an enlarged deep hood. Fastens with an oblique zipper, has "gloves" and deep pockets. Absolutely fantasy inspired garment.
See more hoodies for men in the catalog
Collection:
A unique helicopter brigade the crews of which are capable of almost everything. They have proved this many times: both during peacekeeping operations, firefighting and even eliminating...
More about the collection
Other products in this collection:
This site uses cookies in order to provide services properly. Agree by continuing your visit on the website.