men's hoodie

RUNWAY

74$
Color

:

Please choose color

Size

Please choose size
Enter your email: E-mail from .ru will not work here! OK
Or enter the personal account.
Add to Cart
Shades of colors on your screen may differ from the color of the original.
Delivery costs are not included to the price and will be applied additionally.
Description and composition
Three-cord thread fabric: 77% cotton, 23% polyester.
Technique of prints applied: embroidery, chevrons.
Size worn by the model: L.
Height of the model: 182 cm.
WARNING! Possible changes in fittings.
It can be replaced with substitutes, and decorative fittings can be not available. Since the beginning of russian aggression, the supply of fittings, which you can see in the photo, has become complicated. Some manufacturers no longer exist. We try to cover up the most appropriate alternative where possible.
Returns and exchanges
You can exchange or return the product within 14 days from the day of purchase. Look at the date for the reference on the delivery or store receipt (save it for this period) or in your personal account.
It is important that the quality appearance of the product is preserved. If the product shows signs of use, has no tags, is dirty (dust/dirt, animal hair, traces of deodorant or cosmetics), we will not be able to accept such a return or exchange.
To process an exchange or return, please read the details and fill out the form.
Payment and delivery
The minimum order amount is 300₴.
We process online orders from Monday to Saturday. The processing period for standard orders is up to 3 working days.
The goods that are on pre-sale are paid exclusively online.
Orders are delivered by Nova Poshta or Ukrposhta. Orders over 4,000₴ are delivered at our expense to a branch or post office of Nova Poshta or Ukrposhta in Ukraine. The cost of international delivery is calculated individually.
More detailed information is available here.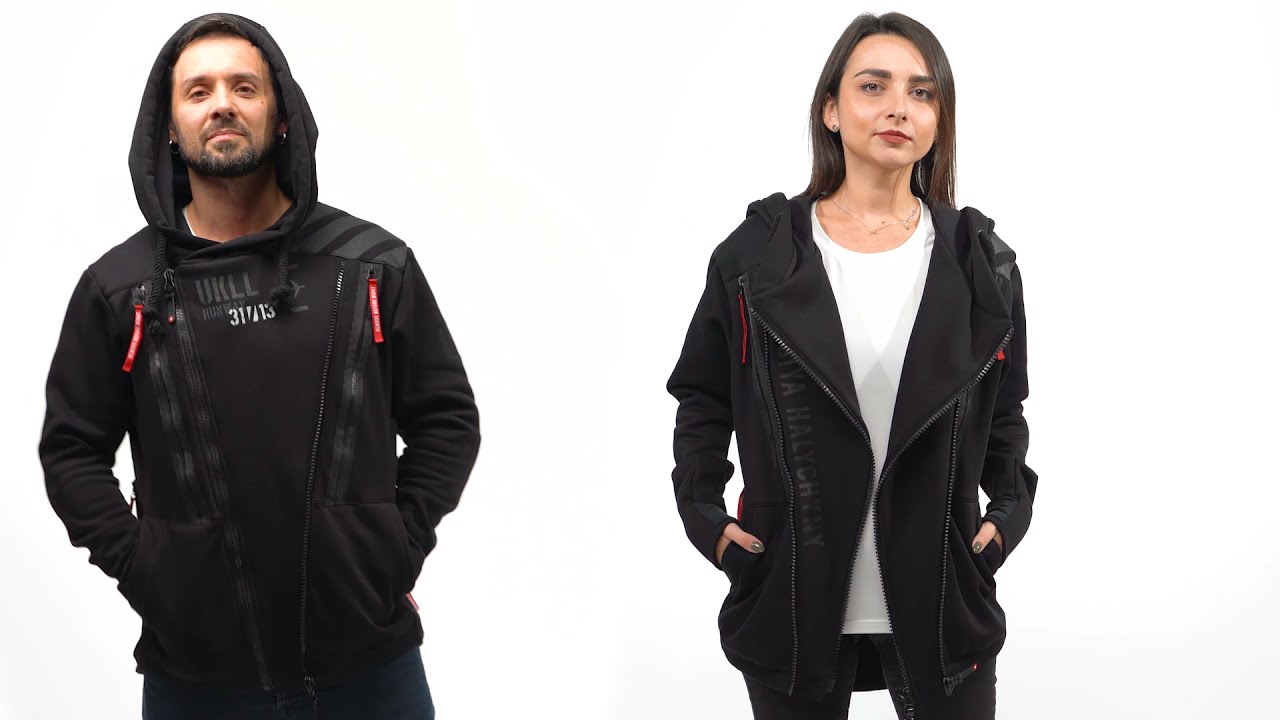 Travel is not always about the summer.  Sometimes it is cold and dark. Our new men's hoodie is for such occasions. Restrained, but quite unusual in execution.  On the front there are two Lock-zippers on the latch, so you can latch it on two sides, depending on which design you prefer. On one side is simply inscription Aviatsiya Halychyny, on the other – the international marking of the Lviv airport in the ICAO system: UKLL and the marking of the runway 31-13. On the front and on the back there are long zippers with red pullers, where are written "remove before night". There are hidden reflectors there, that are visible at night. Deep comfortable hood and our printed logo on the back from above.
This site uses cookies in order to provide services properly. Agree by continuing your visit on the website.