men`s hoodies

STEGOSAURUS

50$
Color

:

Please choose color

Size

Please choose size
Enter your email: E-mail from .ru will not work here! OK
Or enter the personal account.
Add to Cart
Shades of colors on your screen may differ from the color of the original.
Delivery costs are not included to the price and will be appleid additionally.
Description and composition
Material: 77% cotton, 23% polyester.
Technique of prints applied: silkscreen printing.
Fullfillment in spikes: synthetic winterizer.
Size worn by the model: S.
Height of the model:  176 cm.
This item is available in child version.
WARNING! Possible changes in fittings.
It can be replaced with substitutes, and decorative fittings can be not available. Since the beginning of russian aggression, the supply of fittings, which you can see in the photo, has become complicated. Some manufacturers no longer exist. We try to cover up the most appropriate alternative where possible.
Returns and exchanges
You can exchange or return the product within 14 days from the day of purchase. Look at the date for the reference on the delivery or store receipt (save it for this period) or in your personal account.
It is important that the quality appearance of the product is preserved. If the product shows signs of use, has no tags, is dirty (dust/dirt, animal hair, traces of deodorant or cosmetics), we will not be able to accept such a return or exchange.
To process an exchange or return, please read the details and fill out the form.
Payment and delivery
The minimum order amount is 300₴.
We process online orders from Monday to Saturday. The processing period for standard orders is up to 3 working days.
The goods that are on pre-sale are paid exclusively online.
Orders are delivered by Nova Poshta or Ukrposhta. Orders over 3,000₴ are delivered at our expense to a branch or post office of Nova Poshta or Ukrposhta in Ukraine. The cost of international delivery is calculated individually.
More detailed information is available here.
Stegosaurus is an armored dinosaur. Armored because  it had armored shields – plates along his back, and also spikes on his tail. So we decided to dedicate a hoodie to it. Besides the side pockets, it has an elastic band on the cuffs and bottom hem. It has a few interesting features like protective "gloves" on the sleeves, to have more fun while playing. We've recreated the puffy spikes – stegosaurus's protective plates on the sleeves and the back. And of course, we've added a tail. On the inside, there are prints with fun facts and pictures of a stegosaurus. The series signage and an embroidered Telesyk Airlines logo are on the chest.
Similar products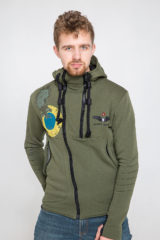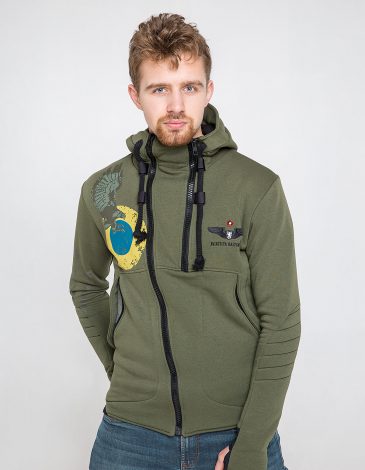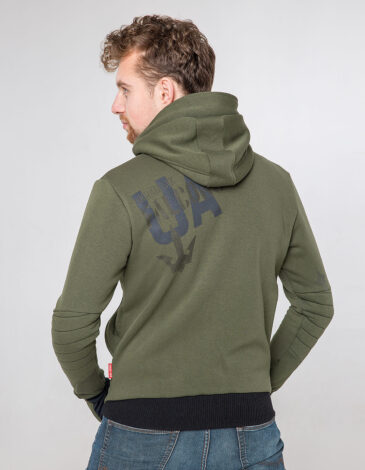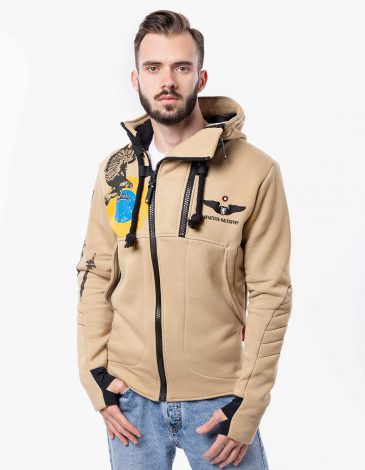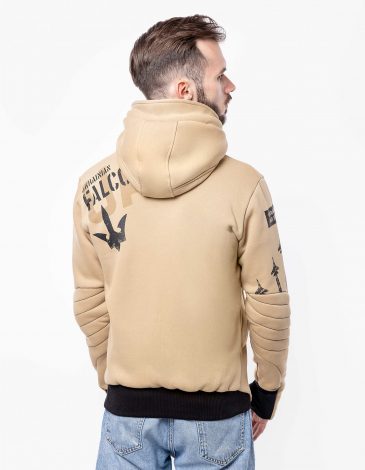 AH_d10e2cf0-8a94-11e8-a20f-0cc47a40fa97
One day the entire Ukrainian aviation will have these comfortable hoodies. But now you can be the first one. Super comfortable men's hoodie of an extraordinary design: for extra convenience it has an additional short zipper from above, elastic "gloves" for hands on the cuffs and brutal drawstrings for the hood. And the symbols of "Ukrainian Falcons": from a bird-like trident to a yellow-blue roundel with a falcon. See more hoodies for men in the catalog
80
UAH
80$
MORE
This site uses cookies in order to provide services properly. Agree by continuing your visit on the website.