men's polo shirt

SERAPHIM

40$
Color

:

Please choose color

Size

Please choose size

XS

Not available

Last item in stock

items left

S

Not available

Last item in stock

items left

M

Not available

Last item in stock

items left

L

Not available

Last item in stock

items left

XL

Not available

Last item in stock

items left

XXL

Not available

Last item in stock

items left

XXXL

Not available

Last item in stock

items left
Add to Cart
Pique fabric: 100% cotton.
Technique of prints applied: embroidery, silkscreen printing.
Size worn by the model: M.
Height of the model: 180 cm.
The color shades on your screen may differ from the original color.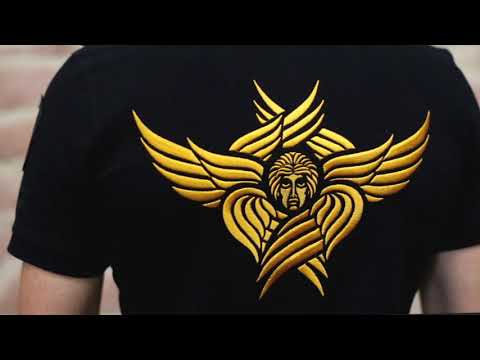 If you want to have a guardian angel, choose the most powerful one.
Reserved and quite ornamented at the same time men's polo.
There is golden embroidery with Seraph by a Ukrainian artist Andriy Yermolenko on the back.
There is a patch with the number of the polo series on the bottom.
There is a chevron with a burning sword, i.e. the main weapon of Seraphs, and a motto "З вірою в небо" ("Believing in the sky") on one sleeve, and an imprinted cross and a quote from the book "Corpus Aeropagiticum" about Seraphs on the other one.
On the left part of the chest there is an embroidered logo of Aviatsiya Halychyny.
On the back of the collar the coordinates of Jerusalem, the holy city, (31°46'45''N   35°13'25''E) are placed (as the angels are there).
See more men's polo shirts in the catalog
Collection:
What do you know about Seraphs? Who are these angels? How many wings do they have? Where were they mentioned in written sources for the first time? Why is the burning sword their symbol...
More about the collection
Other products in this collection:
This site uses cookies in order to provide services properly. Agree by continuing your visit on the website.