men's polo shirt

SIKORSKY

33$
Color

:

Please choose color

Size

Please choose size
Enter your email: E-mail from .ru will not work here! OK
Or enter the personal account.
Add to Cart
Shades of colors on your screen may differ from the color of the original.
Delivery costs are not included to the price and will be appleid additionally.
Description and composition
Pique fabric: 100% cotton.
Technique of prints applied: embroidery, silkscreen printing, chevron.
Size worn by the model: М.
Height of the model: 182 cm.
This polo is part of the family look – "SIKORSKY".
Returns and exchanges
You can exchange or return the product within 14 days from the day of purchase. Look at the date for the reference on the delivery or store receipt (save it for this period) or in your personal account.
It is important that the quality appearance of the product is preserved. If the product shows signs of use, has no tags, is dirty (dust/dirt, animal hair, traces of deodorant or cosmetics), we will not be able to accept such a return or exchange.
To process an exchange or return, please read the details and fill out the form.
Payment and delivery
The minimum order amount is 300₴.
We process online orders from Monday to Saturday. The processing period for standard orders is up to 3 working days.
The goods that are on pre-sale are paid exclusively online.
Orders are delivered by Nova Poshta or Ukrposhta. Orders over 3,000₴ are delivered at our expense to a branch or post office of Nova Poshta or Ukrposhta in Ukraine. The cost of international delivery is calculated individually.
More detailed information is available here.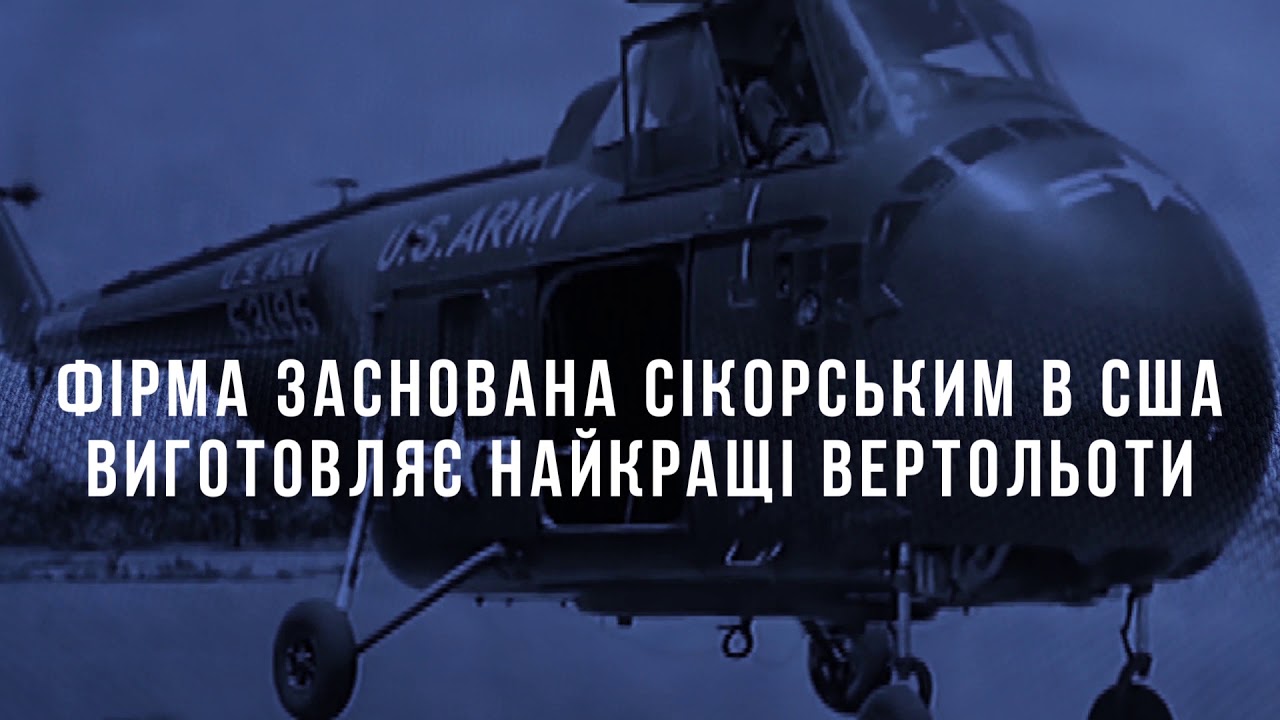 Men's polo "Sikorsky" in honor of the aircraft designer who made Leonardo da Vinci's dream come true. Raider S-97, a helicopter released by "Sikorsky Aircraft" company, is depicted on the front side. It is accompanied with the signature of Ihor Sikorsky. The helicopter the date and place of birth of the engineer are indicated below. A special loop is sewn below the buttons for convenient placement of glasses. The same feature is used by the military in their uniform. There is an inscription on the back – SikorSKY; images of helicopters produced by the "Sikorsky Aircraft" company are below it. On the shoulders there are shoulder marks to match the polo. We borrowed this element from the military; it is used to designate a military rank. Below the collar, there is the motto of the company – "Better tomorrow arrives today" and 40.8'N 73.3'W, i.e. the coordinates of the first plant's location. On the right sleeve there are two national flags – Ukrainian and American. Interesting fact: the USA flag is mirror reflected. According to military tradition, the American flag is depicted with stars to the fore. Below the flags, there are two inscriptions: Kyiv – the city where the first helicopter was created, and Long Island – the place where the "Sikorsky Aircraft" was founded. The ventilation system is used in our polo shirts, i.e. special holes under the sleeves.
This site uses cookies in order to provide services properly. Agree by continuing your visit on the website.