Description and composition
Material: 95% cotton, 5% spandex.
Technique of prints applied: silkscreen printing.
Size worn by the model: L
Height of the model: 180 cm.
Returns and exchanges
You can exchange or return the product within 14 days from the day of purchase. Look at the date for the reference on the delivery or store receipt (save it for this period) or in your personal account.
It is important that the quality appearance of the product is preserved. If the product shows signs of use, has no tags, is dirty (dust/dirt, animal hair, traces of deodorant or cosmetics), we will not be able to accept such a return or exchange.
To process an exchange or return, please read the details and fill out the form.
Payment and delivery
The minimum order amount is 300₴.
We process online orders from Monday to Saturday. The processing period for standard orders is up to 3 working days.
The goods that are on pre-sale are paid exclusively online.
Orders are delivered by Nova Poshta or Ukrposhta. Orders over 4,000₴ are delivered at our expense to a branch or post office of Nova Poshta or Ukrposhta in Ukraine. The cost of international delivery is calculated individually.
More detailed information is available here.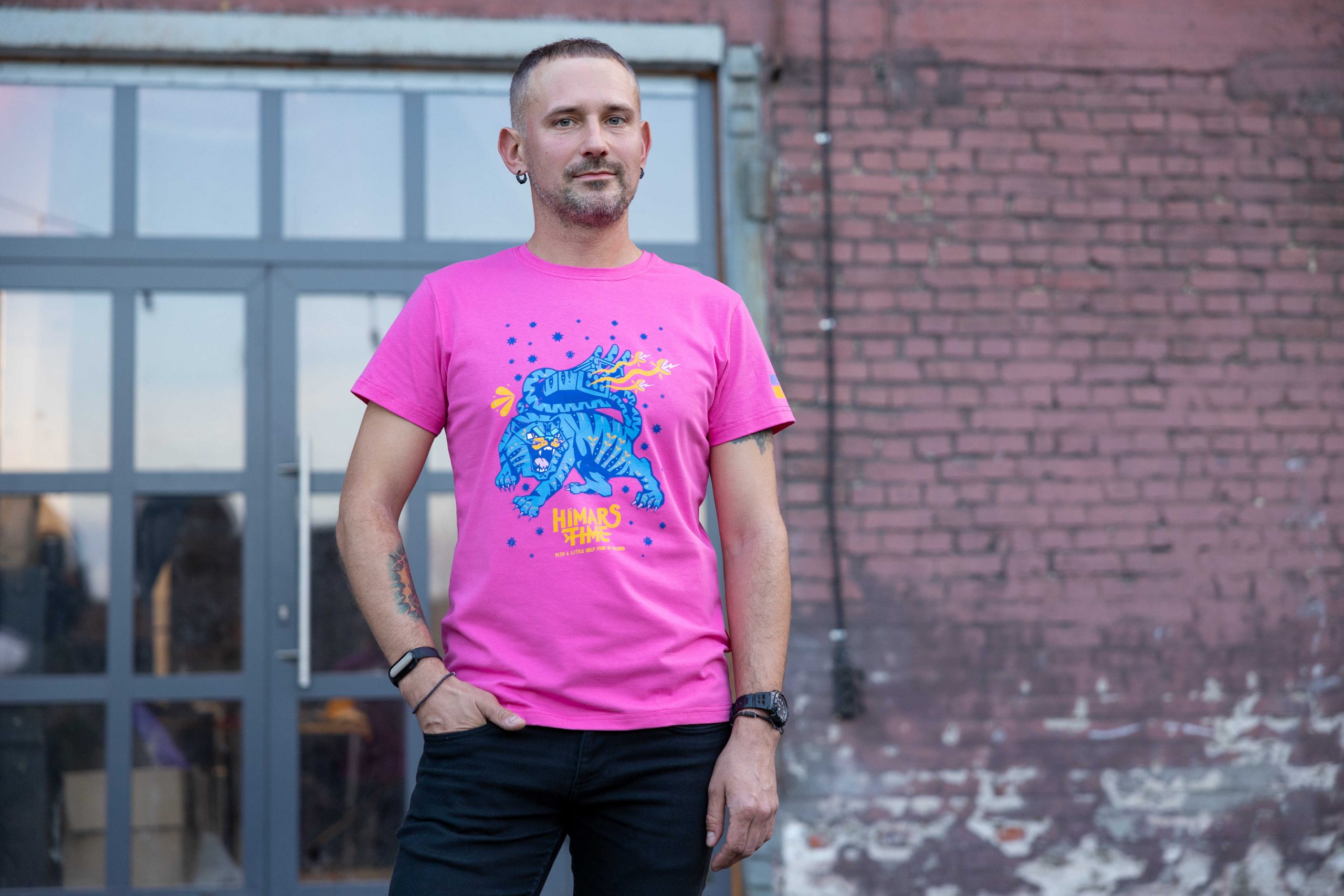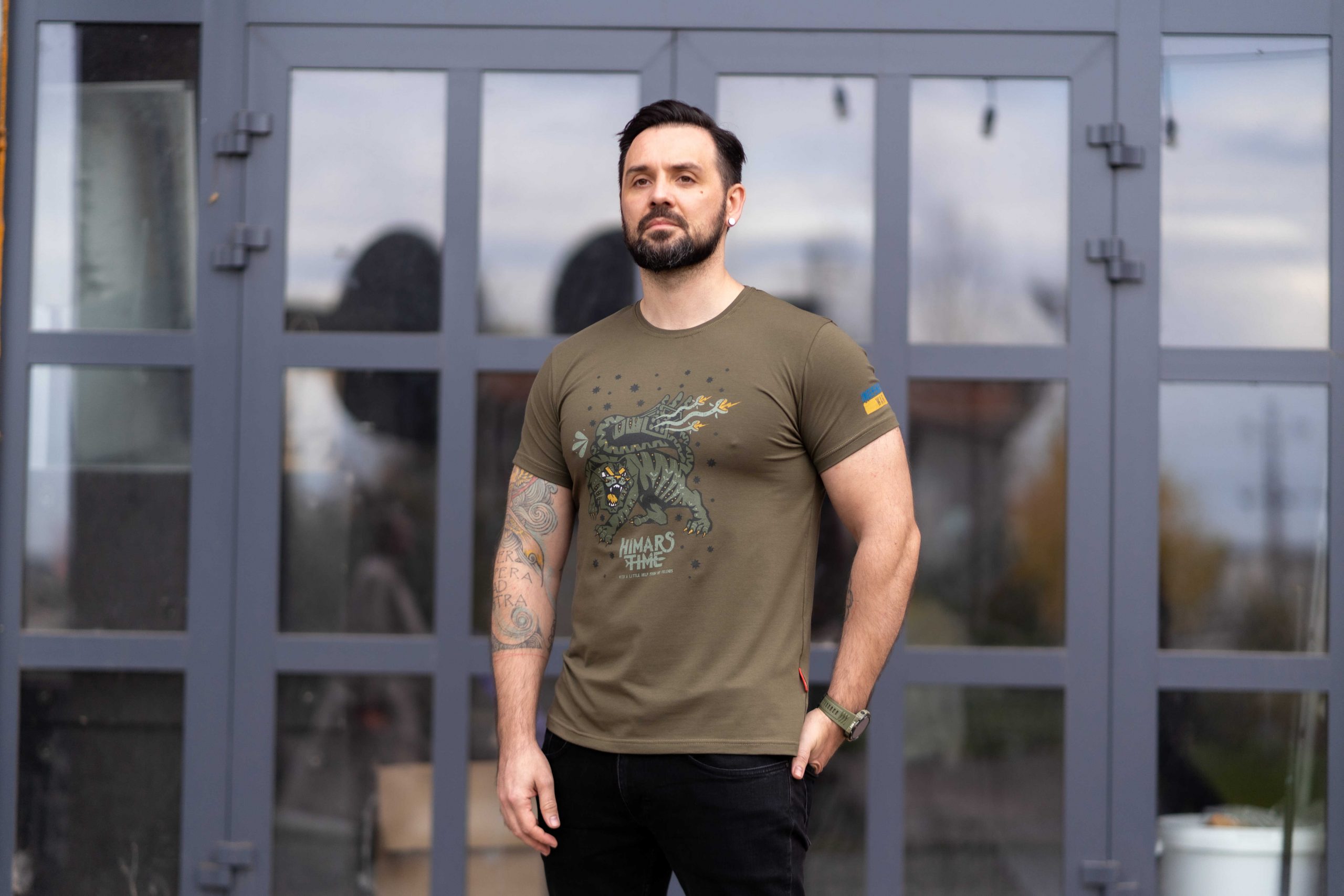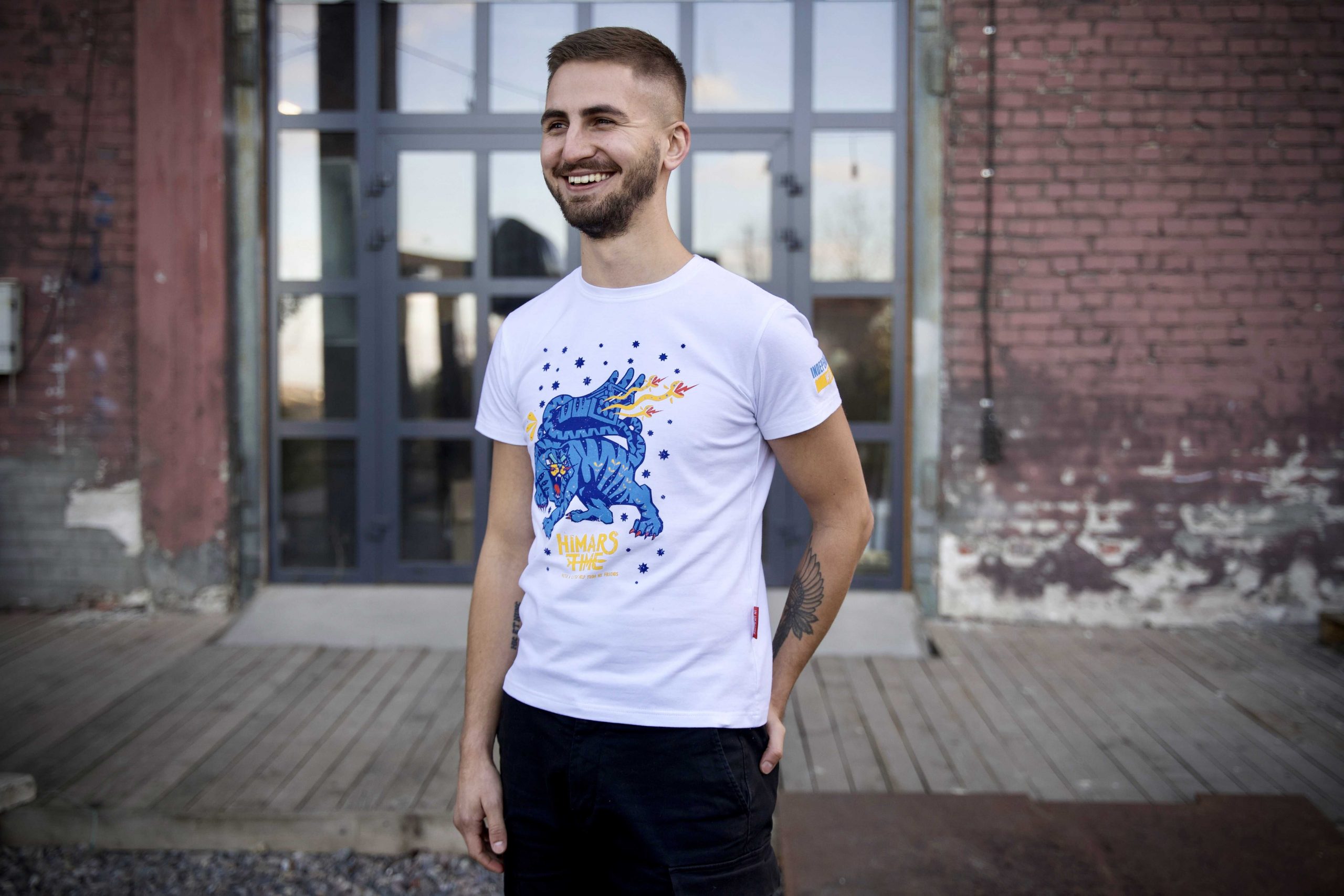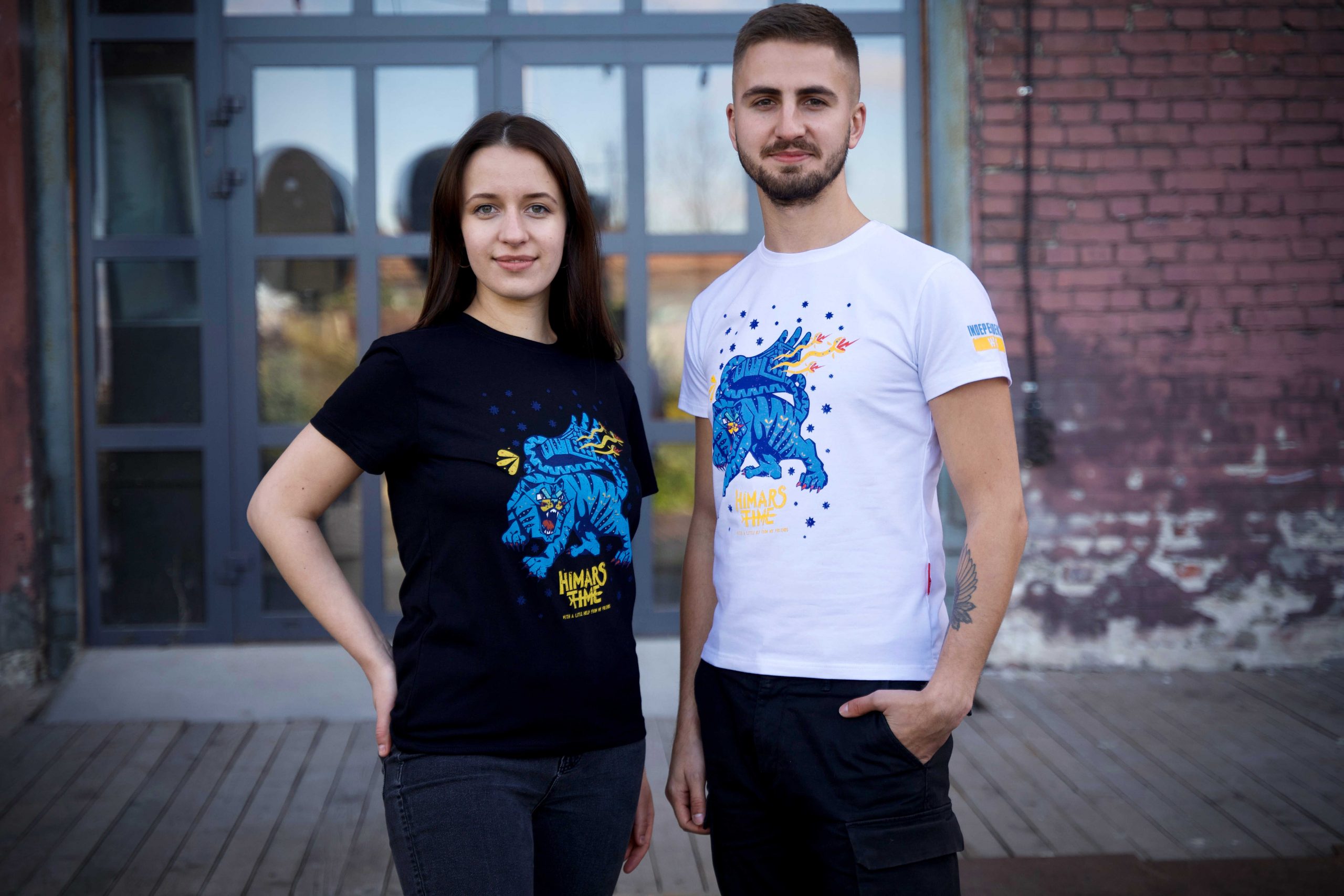 A very extraordinary for us men's t-shirt that tells about a beast that appeared in Ukraine quite recently, but has already earned the true love of the people. Its name is HIMARS. It protects those who need it. Elusive, fast, and wild, it destroys the enemy no matter how far and deep they hide. He is depicted on the print on our t-shirt. Among the stars, because the cat hunts mostly at night. The shape of the head and rocket launcher are taken from the original Chimera, and the general style of the image is a little folk and naive, inspired by Prymachenko's paintings. The inscription on the front says HIMARS time, and below it, in small print, "With a little help from my friends" (a quote from The Beatles song because we remember who helped that cat settle in our area). And colors to every taste.
This site uses cookies in order to provide services properly. Agree by continuing your visit on the website.