жіноча сорочка

SIKORSKY

55$
Color

:

Please choose color

Size

Please choose size

XS

Not available

Last item in stock

items left

S

Not available

Last item in stock

items left

M

Not available

Last item in stock

items left

L

Not available

Last item in stock

items left

XL

Not available

Last item in stock

items left

XXL

Not available

Last item in stock

items left

XXXL

Not available

Last item in stock

items left
Add to Cart
Метеріал: 100% бавовна.
Технологія нанесення зображень: шовкодрук, вишивка.
Розмір на моделі: XS.
Зріст моделі: 174 см.
Відтінки кольорів на вашому екрані можуть відрізнятися від кольору оригіналу.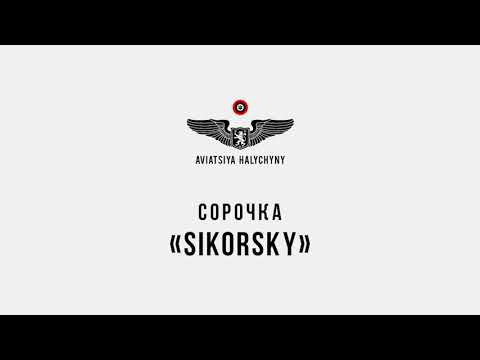 Вільна жіноча сорочка, цупка, тому може слугувати легкою курткою. Світлого синього кольору. Комір має цікаві кольорові акценти на кутих. Принти на сорочці присвячені витворам авіаційного мистецтва Ігоря Сікорського. На передній кишені — принтовані моделі гелікоптерів конструктора з його вишитий підпис. Рукав декоровано принтом з координатами першої майстерні Сікорського в США, а на спині — слоган Sikorsky Aircraft: "Better tomorrow arrives today" у спеціально відведеному у конструкції полі. На спині вгорі — наше вишите лого.
Інші жіночі сорочки можна глянути в каталозі.
Collection:
Who was Ihor Sikorsky? Just a Kyiv citizen? A desperate romantic and dreamer? Or a brilliant inventor, constructor and a talented engineer that changed world's aviation history? Perhaps...
More about the collection
Other products in this collection:
This site uses cookies in order to provide services properly. Agree by continuing your visit on the website.