kids polo shirt

FOLLOW ME

25$
Color

:

Please choose color

Size

Please choose size

1-2 (80-92 см)

Not available

Last item in stock

items left

3-4 (93-104 см)

Not available

Last item in stock

items left

4-6 (105-115 см)

Not available

Last item in stock

items left

6-7 (116-122 см)

Not available

Last item in stock

items left

7-8 (122-128 см)

Not available

Last item in stock

items left

9-10 (129-140 см)

Not available

Last item in stock

items left

11-12 (141-152 см)

Not available

Last item in stock

items left
Add to Cart
Pique fabric: 100% cotton.
Technique of prints applied: embroidery, silkscreen printing.
The color shades on your screen may differ from the original color.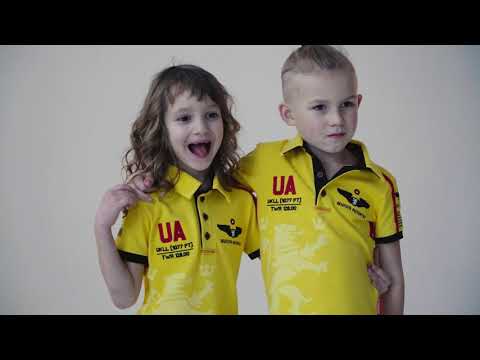 When little naughty children travel somewhere, the main problem is not to lose them in the crowd. It is much easier to keep an eye on them when they wear our kid's polo. Breathable fabric, ventilators to quickly get cool after playing games, slits for easy putting on and off. But only the design is better than cross-functionality. There is the Lviv lion and the plane, the one that made the first passenger flight from Lviv almost 100 years ago, and a large print on the back with the inscription "Follow me", in case the parents get lost. 😉
See more kids' polo shirts in the catalog
Collection:
Did you know that the airport of Lviv had played the decisive role in arranging passenger flights of Ukraine? This is the place from which the first passenger flight in the history of U...
More about the collection
Other products in this collection:
This site uses cookies in order to provide services properly. Agree by continuing your visit on the website.