kids polo shirt

SERAPHIM

26$
Color

:

Please choose color

Size

Please choose size

1-2 (80-92 см)

Not available

Last item in stock

items left

3-4 (93-104 см)

Not available

Last item in stock

items left

4-6 (105-115 см)

Not available

Last item in stock

items left

6-7 (116-122 см)

Not available

Last item in stock

items left

7-8 (122-128 см)

Not available

Last item in stock

items left

9-10 (129-140 см)

Not available

Last item in stock

items left

11-12 (141-152 см)

Not available

Last item in stock

items left
Add to Cart
Pique fabric: 100% cotton.
Technique of prints applied: embroidery, silkscreen printing.
The color shades on your screen may differ from the original color.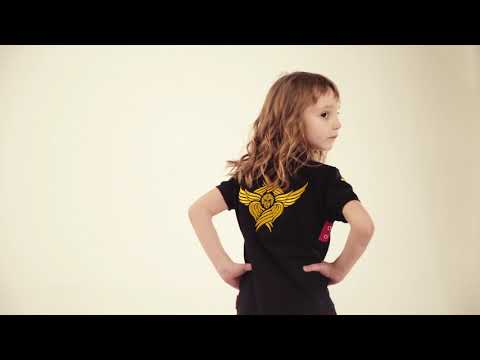 The children need a guardian angel even more.
This kid's polo has large embroidery on the back that depicts a Seraph – one of the most powerful angels. We used picture by the artist Andriy Yermolenko as a decoration of the polo. Apart from this picture and a few bright accents such as a print in the form of a cross on the sleeve and bright yellow lining with fasteners, the polo itself is solid-colored, all the other decorations are prints and embroidery made in the same spirit. Thus right for pesky little kids.
See more kids' polo shirts in the catalog
Collection:
What do you know about Seraphs? Who are these angels? How many wings do they have? Where were they mentioned in written sources for the first time? Why is the burning sword their symbol...
More about the collection
Other products in this collection:
This site uses cookies in order to provide services properly. Agree by continuing your visit on the website.