kids polo shirt

SIKORSKY

26$
Color

:

Please choose color

Size

Please choose size

1-2 (80-92 см)

Not available

Last item in stock

items left

3-4 (93-104 см)

Not available

Last item in stock

items left

4-6 (105-115 см)

Not available

Last item in stock

items left

6-7 (116-122 см)

Not available

Last item in stock

items left

7-8 (122-128 см)

Not available

Last item in stock

items left

9-10 (129-140 см)

Not available

Last item in stock

items left

11-12 (141-152 см)

Not available

Last item in stock

items left
Add to Cart
Pique fabric: 100% cotton.
Technique of prints applied: embroidery, silkscreen printing, chevron.
The color shades on your screen may differ from the original color.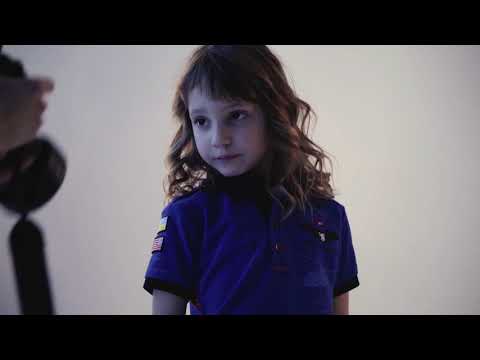 Kid's polo "Sikorsky" in honor of the Ukrainian engineer who, being inspired by science fiction writer Jules Verne and inventor Leonardo da Vinci, created an iron bird and brought it to the sky. The helicopter Raider S-97 is depicted on the front side. There are the signature by Ihor Sikorsky as well as date of birth and the city where he lived below it. A special loop is sewn below the buttons for glasses. The same system is used in the military uniform. The back is decorated with images of helicopters produced by "Sikorsky Aircraft" plant. The soft collar is decorated with the phrase "Better tomorrow arrives today". This was the motto of the Sikorsky's manufacture. The coordinates 40.8'N 73.3'W indicate the location of the first plant in Long Island. On the sleeves there are stripes with the flags of Ukraine and the United States. The US military has a tradition of sewing the flag with the stars to the fore. Two cities are indicated under the flags: Kyiv – the city where the engineer was born, and Long Island – the city where he founded his first plant. There are special holes under the sleeves. They are called ventilators. The same system is used by the military so that it is not too hot in summer.
See more kids' polo shirts in the catalog
Collection:
Who was Ihor Sikorsky? Just a Kyiv citizen? A desperate romantic and dreamer? Or a brilliant inventor, constructor and a talented engineer that changed world's aviation history? Perhaps...
More about the collection
Other products in this collection:
This site uses cookies in order to provide services properly. Agree by continuing your visit on the website.