men's jacket М-65

BUREVIY

90$
Колір

:

Please choose колір

Size

Please choose size

XS

Not available

Last item in stock

items left

S

Not available

Last item in stock

items left

M

Not available

Last item in stock

items left

L

Not available

Last item in stock

items left

XL

Not available

Last item in stock

items left

XXL

Not available

Last item in stock

items left

XXXL

Not available

Last item in stock

items left
Add to Cart
The main material: 100% cotton.
Substrate material: 60% cotton, 40% polyester.
Technique of prints applied: silkscreen printing.
Size worn by the model: М.
Height of the model: 180 cm.
The color shades on your screen may differ from the original color.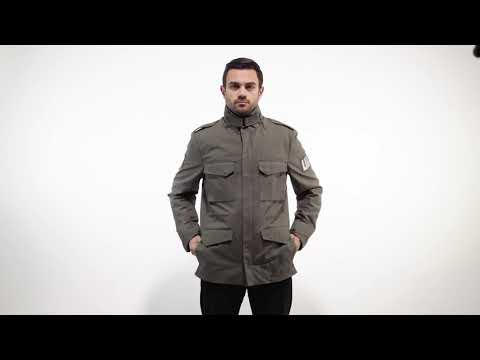 Freedom is what we have been fighting for centuries. Sometimes with bare hands drawing strength from the spirit and courage. Because freedom is fighting for yourself and for what you have as much as needed. And now the slogan "Fight like Ukrainians" sounds in its own special way.

The legendary men's jacket in our interpretation. Replaced M 51 model of field jacket of the US Army. It got larger pockets and a more modern design. In fact, "65" stands for the year of release. Such jackets were also in use during the Vietnam War when the Flying Cossacks performed combat missions there. Read our blog So we decided to design this jacket while being inspired by our range "The Flying Cossacks" (or rather "Fight like Ukrainians"). The jacket turned out to comfortable; there are 4 traditional large patch pockets on the front, a tie on the belt and a stand-up collar (although with a hitch clasp) with a hidden hood. The sleeves have protective flaps to protect the wrists from the cold. On the back there is a print with the slogan "Fight like Ukrainians"; there is an original chevron of the Flying Cossacks regiment on the sleeve designed in slightly different colors with a unit number and a trident.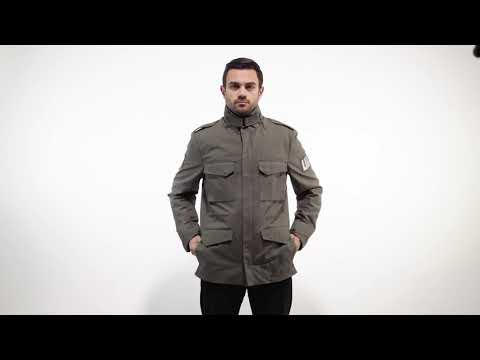 Collection:
Few people know that Ukrainian military regiments not necessarily should be stationed in Ukraine. About the American aviation subdivision that took the trident as their emblem, consiste...
More about the collection
Other products in this collection:
This site uses cookies in order to provide services properly. Agree by continuing your visit on the website.