Опис і склад
The main material: 100% polyester
Substrate material: 100% polyester
Filler: Hollowsoft 100
YKK central lock
Technique of prints applied: silkscreen printing.
Size worn by the model: L.
Height of the model: 182 cm.
Hollowsoft® is a modern material made according to advanced European technology in the field of insulation. Hollowsoft® has a sealed surface on both sides and excellent dimensional stability. The material quickly restores its initial volume, even after repeated washing. Products with insulation are well ventilated during active movement. Eliminates the migration of fibers even during long-term use due to special surfaces.
Returns and exchanges
You can exchange or return the product within 14 days from the day of purchase. Look at the date for the reference on the delivery or store receipt (save it for this period) or in your personal account.
It is important that the quality appearance of the product is preserved. If the product shows signs of use, has no tags, is dirty (dust/dirt, animal hair, traces of deodorant or cosmetics), we will not be able to accept such a return or exchange.
To process an exchange or return, please read the details and fill out the form.
Payment and delivery
The minimum order amount is 300₴.
We process online orders from Monday to Saturday. The processing period for standard orders is up to 3 working days.
The goods that are on pre-sale are paid exclusively online.
Orders are delivered by Nova Poshta or Ukrposhta. Orders over 4,000₴ are delivered at our expense to a branch or post office of Nova Poshta or Ukrposhta in Ukraine. The cost of international delivery is calculated individually.
More detailed information is available here.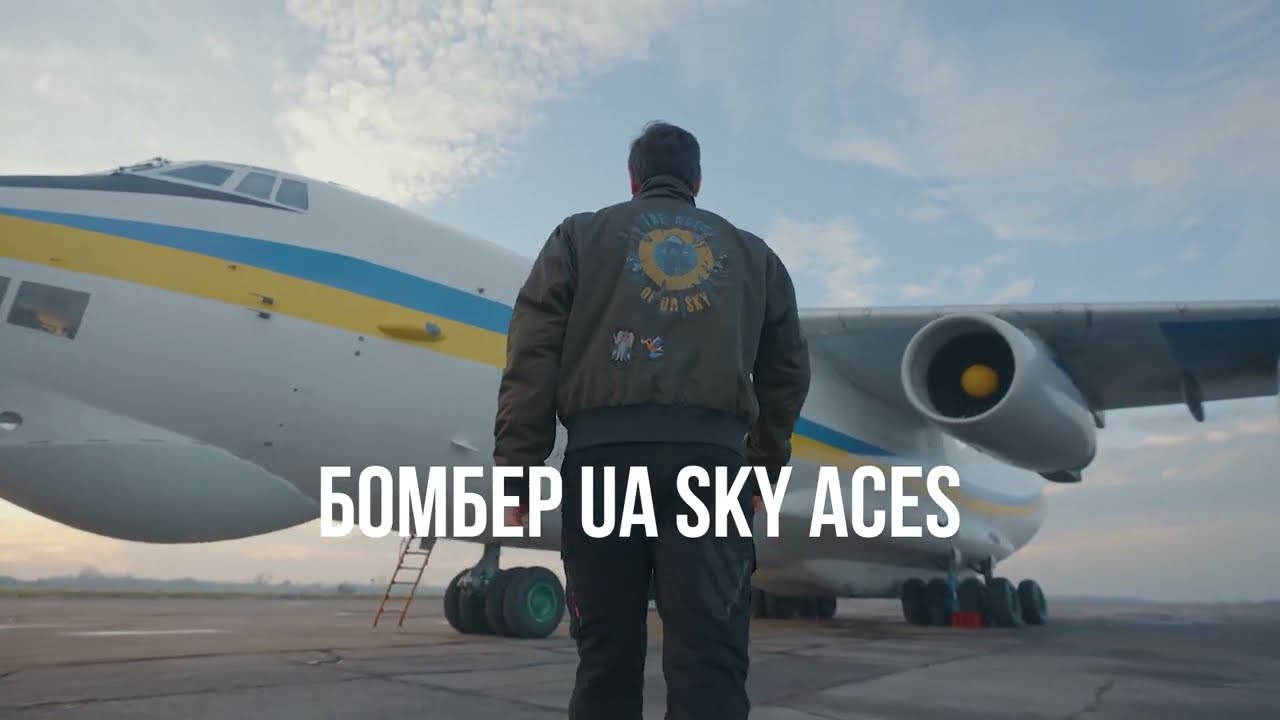 Woohoo! It happened, we finally made our first real men's bomber jacket! And we're really happy, because a brand inspired by aviation should, of course, have its own bomber. We worked on it for a long time, looking for the right fabrics and style. And finally, here it is! Everything is as it should be: khaki color, a soft collar, large patch pockets in the front (and also internal ones), classic orange lining, and a whole bunch of patches. Here we have our lion from From Ukraine with NLAW, and Independence War, and Battle for the new World, and many others. On the back, there's a large print with a Ukrainian pilot and an inscription The Aces of UA Sky. To be continued!
Similar products
Collaboration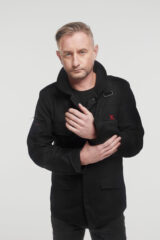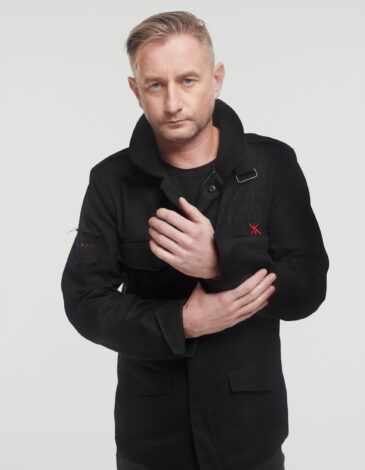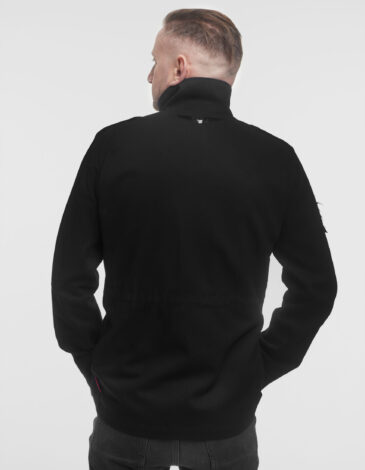 AH_363b5ad5-5ccd-11eb-a232-0cc47a40fa97
A new jacket is strict and black, its style reminds the jacket M-65. This jacket is good both for concert and barricades and has a mood of revolution . It has 4 large pockets on the front and a high stand-up collar. The design is concise. There are only a stripe with the name of the collection on the sleeve and a quote-slogan on the chest. At the back under the collar there is our printed logo.
104
UAH
104$
MORE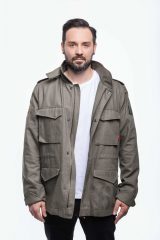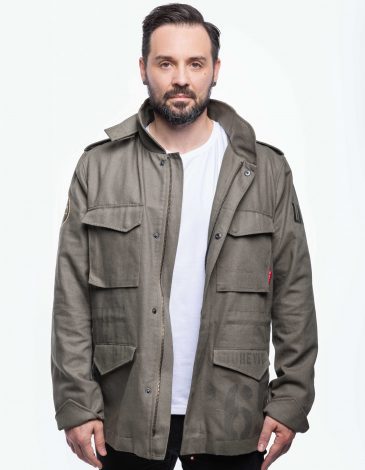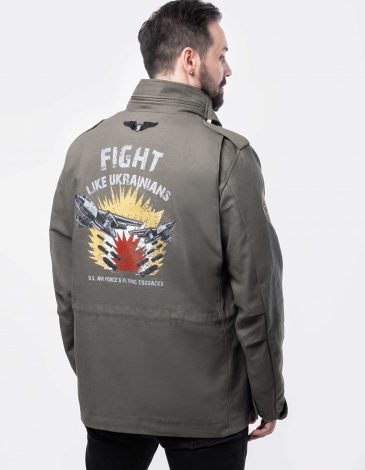 AH_1bfbb660-647e-11eb-a232-0cc47a40fa97
This is the legendary men's jacket in our interpretation. It replaced another model of the field jacket of the US Army — the M-51. It's got larger pockets and a modern design. Actually, 1965 is its year of issue. These kinds of jackets were also in service during the war in Vietnam when the "Flying Cossacks" unit performed combat tasks there. That's why we decided to design this jacket in the style of our series dedicated to them. The jacket turned out to be comfortable, it has 4 large patch pockets on the front, which are traditional for this model, a tie on the waist, and a stand-up collar (although with a hook-and-loop fastener) with a concealable hood. The sleeves have protective flaps to shield the hands from the weather. It used to have a different patch on the sleeve, the original patch of the "Flying Cossacks" with the unit number and trident in slightly different colors. But now we have changed it to a more relevant one — a cross and trident which is one of the symbols of the Armed Forces of Ukraine. On the back is a printed slogan "Fight like Ukrainians". When we created this jacket (and the series in general), we had only one task, one thought, and one goal: to tell about the Flying Cossacks and their efficient military campaigns. That is how the slogan "Fight Like Ukrainians" appeared, and with it we wanted to emphasize that Ukrainians know how to fight in a way that sets an example to the world. Many people then perceived this slogan as a little exaggerated and too pretentious. A few years have passed, and this slogan no longer seems controversial. Ukrainians showed the whole world that they know how to fight for their country, their values​​, and their culture. We were given 3 days, but we've been holding on for much longer and we will hold on for as long as it takes. People all over the world are inspired by Ukrainians, and Ukrainians have become an example of resilience and unity. So our slogan went far beyond a little story, and now anyone in the world can say "Fight Like Ukrainian" and everyone will understand what it means. [sg_youtube code="kpqSlQ0v2i4"]
men's jacket М-65
BUREVIY
104
UAH
104$
MORE
This site uses cookies in order to provide services properly. Agree by continuing your visit on the website.