men's t-shirt

MISSION MARIUPOL

14$
Color

:

Please choose color

Size

Please choose size

XS

Not available

Last item in stock

items left

S

Not available

Last item in stock

items left

M

Not available

Last item in stock

items left

L

Not available

Last item in stock

items left

XL

Not available

Last item in stock

items left

XXL

Not available

Last item in stock

items left

XXXL

Not available

Last item in stock

items left
Add to Cart
Bonuses and discounts are not applied to this item.
Unisex T-shirt (men's sizes).
Material: 95% cotton, 5% spandex.
Technique of prints applied: silkscreen printing.
Size worn by the model: L.
Height of the model: 182 cm.
The color shades on your screen may differ from the original color.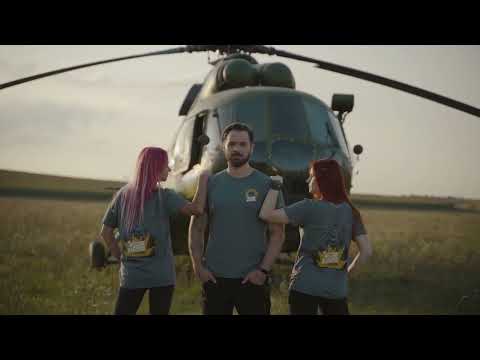 Men's t-shirt dedicated to the virtually impossible mission that our helicopter pilots performed, specifically, delivering cargo to Azovstal and evacuating the wounded. One of the superheroic operations that will be included in all military textbooks of the world. The T-shirt is gray. On the back, there's a large print depicting an MI-8 helicopter (they were used to carry out the mission) and the inscription Mission Mariupol Impossible. The front has the same inscription, but smaller, made in a yellow-blue roundel on the chest. On the sleeve, there is an Independence War print because this is our War for Independence. Our traditional red label is at the side seam and our printed logo in matching color is on the back.
Collection:
Independence is the will and the right to determine own tomorrow. Independence is the freedom to be yourself. This special collection is about the darkest time - the one that is said is...
More about the collection
Other products in this collection:
This site uses cookies in order to provide services properly. Agree by continuing your visit on the website.