women's hoodie

DRAGON

87$
Color

:

Please choose color

Size

Please choose size

XS

Not available

Last item in stock

items left

S

Not available

Last item in stock

items left

M

Not available

Last item in stock

items left

L

Not available

Last item in stock

items left

XL

Not available

Last item in stock

items left
Add to Cart
Unisex hoodie (men's sizes). Don't worry about the universal size. It looks great on a female figure!
Three-cord thread fabric: 77% cotton, 23% polyester.
Technique of prints applied: silkscreen printing.
Size worn by the model: XS.
The color shades on your screen may differ from the original color.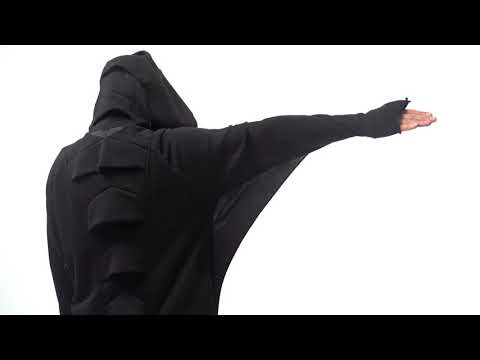 All fairytales tell us that charming princes save princesses from dragons. But a lot of princesses are able to deal with dragons on their own, and even make а stylish garment from its skin. Our fairytale women's hoodie dedicated to Dragon Slayers is right for such princesses. Bold and cozy, warm and comfortable, perfect to fight autumn melancholy or dragons – it depends on the circumstances. Deep comfortable front pockets, tail and sharp spines on the back, oblique zipper and a deep hood. The hoodie has chevrons from the collection "The Dragon Slayer" ("Zmiyeborets") designed in the same spirit, as well as the motto "Вогонь запеклих не пече" ("The fire does not burn the Fiery"). There are also comfortable elastic "gloves" behind the cuffs. If you have such a hoodie, autumn and dragons better watch out.
See more hoodies for women in the catalog
Collection:
A unique helicopter brigade the crews of which are capable of almost everything. They have proved this many times: both during peacekeeping operations, firefighting and even eliminating...
More about the collection
Other products in this collection:
This site uses cookies in order to provide services properly. Agree by continuing your visit on the website.